Last night, Twitchy brought you updates from the #RomneyOhioMegaRally that drew 30,000 supporters to West Chester, Ohio to see the GOP candidate "lose ugly" and "close angry" in front of a "low energy" audience (according to Obama campaign staffers and an AP reporter, that is). Tonight, Romney appeared before a crowd of 18,000 in Englewood, Colo.
For what it's worth, Obama for America's Lis Smith rated Romney as "downcast" and "well short of confident."
If so, Romney seemed to hide it well for the photos, at least. Maybe this is why he looks downcast.
And yes, it was quite a crowd.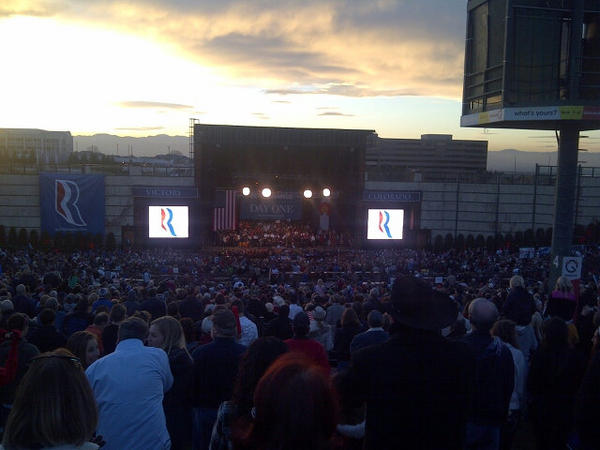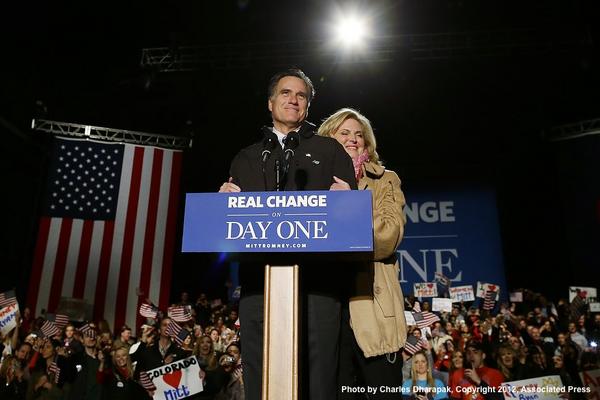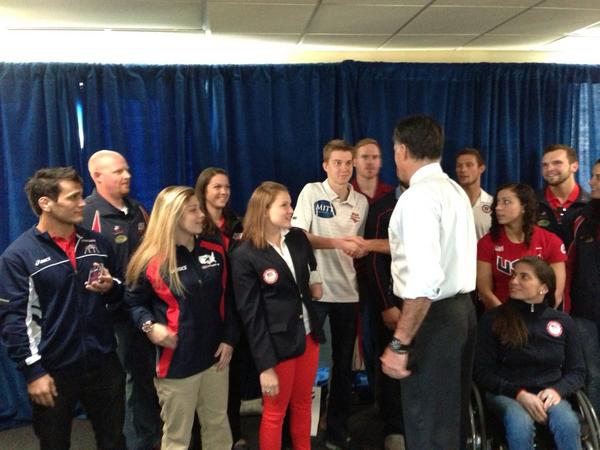 On Sunday, Romney will attend rallies in Iowa, Pennsylvania and Ohio.
To change your comments display name, click here.