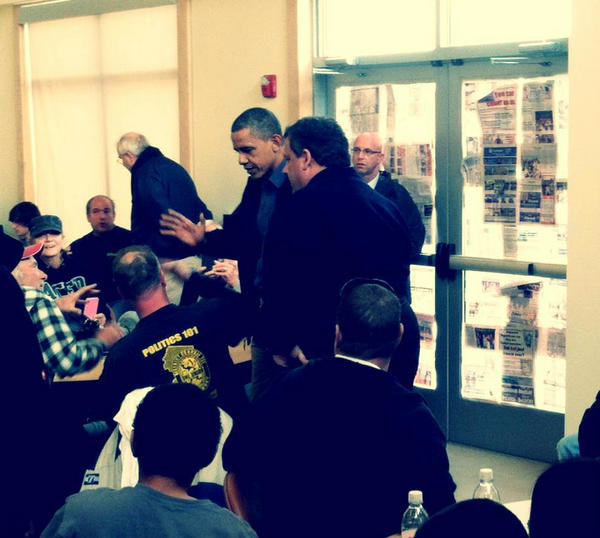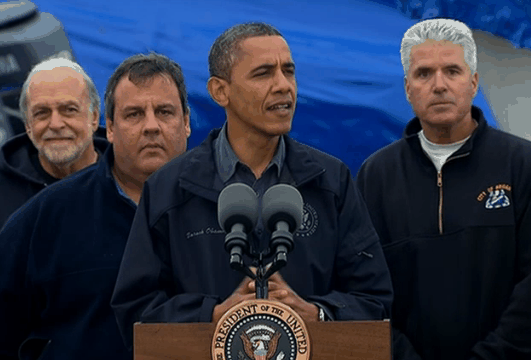 Seriously, President Obama and NJ Gov. Chris Christie need to get a room.
Meanwhile, New Jersey residents hit hard by Hurricane Sandy are taking to Twitter to plead for basic services. Breitbart investigative writer Mandy Nagy in Bedminster NJ reports:
More Jersey reaction:
https://twitter.com/isabellanard1/status/263434409250807809
Many viewers noticed Obama's rather un-leader-like stumbling and bumbling:
https://twitter.com/vanessannevelez/status/263743151825629184
https://twitter.com/_Tiffany_Lam_/status/263746854217453568
Guess there wasn't enough power for Obama's teleprompter.
***
Related:
Pics: NJ gas lines stretch for miles; Residents use Twitter to find open stations
To change your comments display name, click here.