The Battery Park underpass in lower Manhattan was almost completely submerged by Sandy overnight. The underpass connects the FDR Drive to the West Side Highway.
The floodwater swallowed a New York City Department of Transportation truck.
Photo: Truck underwater at Battery Park underpass. That truck is about 8ft high. (5:41 AM) pic.twitter.com/L5hzEKfV (@AdamGabbatt) #NYC #Sandy

— Michael Rusch (@weeddude) October 30, 2012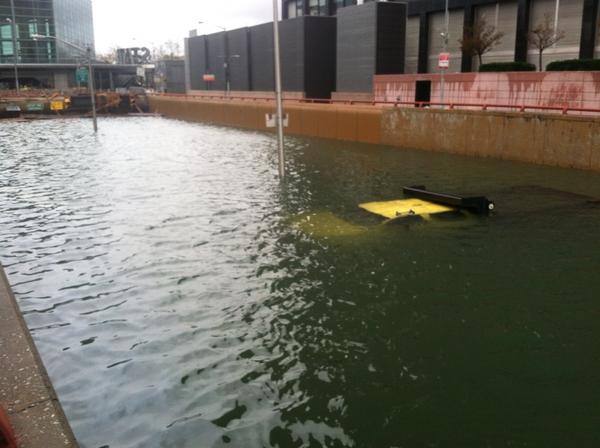 WOAH That's a Dept. of Transportation truck submerged in Battery Park underpass! pic.twitter.com/kSHvU3sc

— Mike Hayes (@michaelhayes) October 30, 2012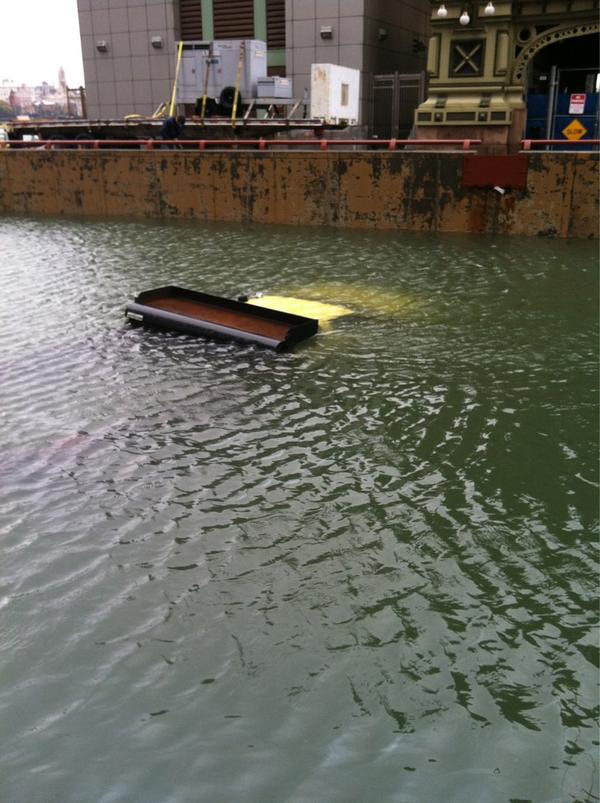 Battery park underpass completely flooded. This is wild pic.twitter.com/zHs8LuWc

— Matt Stopera (@mattstopera) October 30, 2012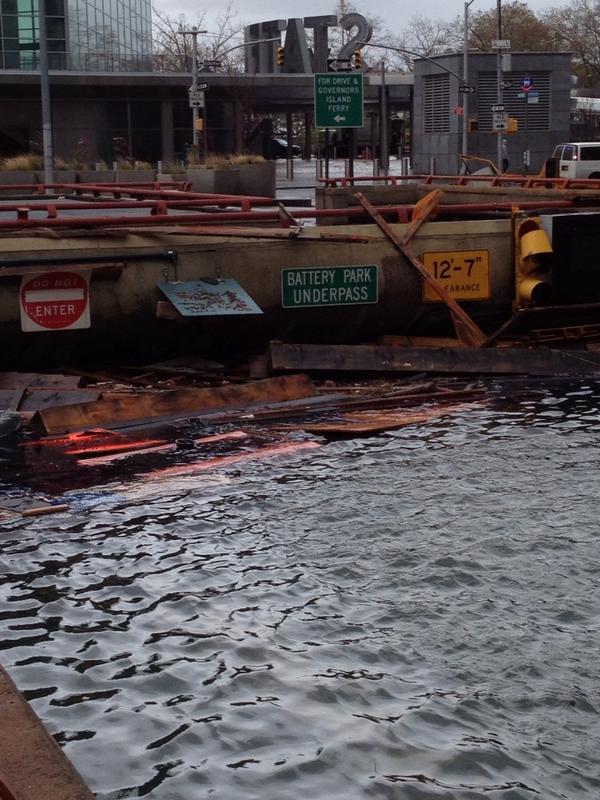 A new swimming pool has been installed by Mother Nature for the #Downtown #NYC res @ Battery Park Underpass http://t.co/hrsYTj6g

— Gary Alony (@GaryAlonyNYC) October 30, 2012
Battery Park Underpass totally flooded pic.twitter.com/AfQXBNm5

— Carly Segal (@CarlySegal) October 30, 2012
Flooded Battery Park underpass. #Sandy pic.twitter.com/vyDkm61e

— Sonia Rincon (@SoniaRincon) October 30, 2012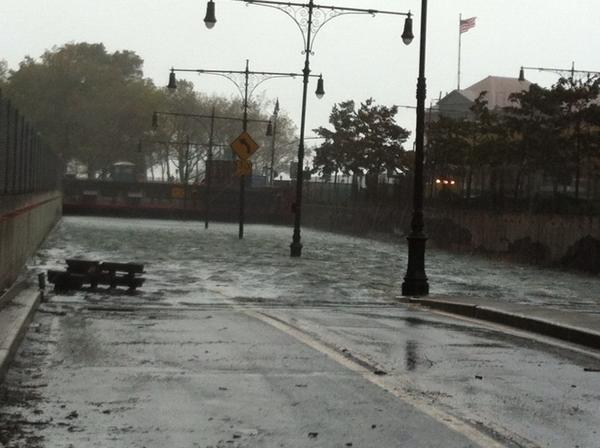 One person on the scene is reporting a strong odor of "oil and gasoline."
12'8" clearance on the Battery Underpass has no clearance @CNYcentral strong scent of oil and gasoline DOT crews here pic.twitter.com/KGYje6c9

— Lewis Karpel (@ImakeTVdaily) October 30, 2012
To change your comments display name, click here.