Hurricane Sandy probably won't hit land until tomorrow evening, but according to Twitter users, some cities on the East Coast are already seeing flooding.
Va Flooding ~I'm sure there will be more pics flying Online tomorrow http://t.co/Vycwkvgj

— Evelyn Guzman (@GulfCrusade) October 29, 2012
Picture: Flooding in Norfolk,VA this evening via @MartinMMC pic.twitter.com/Pc5BVSEu #Sandy

— Johnny Kelly (@stormchaser4850) October 29, 2012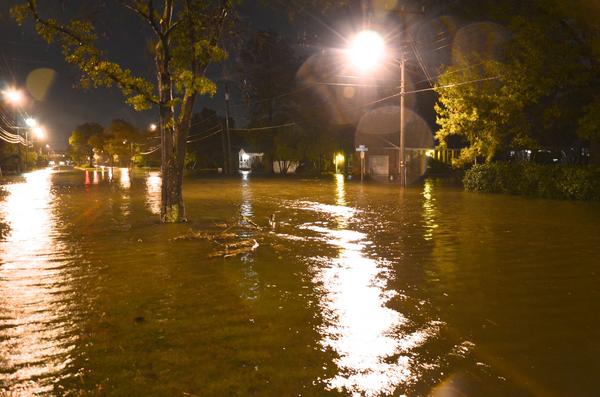 Photo: Flooding in parts of Old Dominion University in Norfolk, Virginia – @x_Cleopatra http://t.co/LjELjheN

— John Muriango (@juanmuriango) October 29, 2012
Soundside flooding of my dock in our Brigands' Bay canal, photo by Virginia Pilot online. pic.twitter.com/EwSDGL4o

— William Morris (@wm27936) October 29, 2012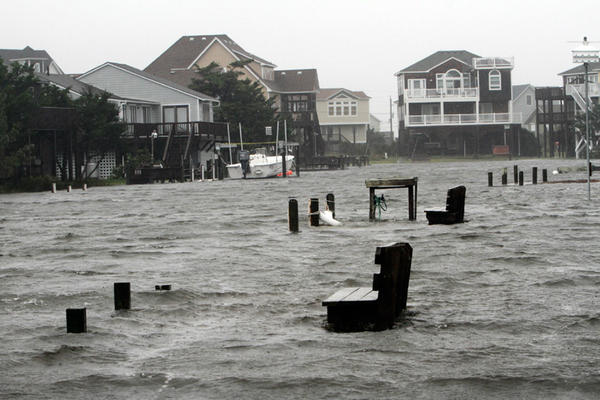 #Hoboken terminal. #Flooded Photo by my buddy Christian posted on Facebook. #Sandy #NJ http://t.co/qkpfpTKp

— ginavergel (@ginavergel7) October 29, 2012
PHOTO: Flooding again in #Crestwood section of #Chesapeake #SandyWTKR pic.twitter.com/iBgcDX2k

— Todd Corillo (@ToddCorillo) October 29, 2012
I am speechless #pointpleasant NJ http://t.co/8ZH15XeB

— Mike Masco (@MikeMasco) October 29, 2012
RT @katebilo: Waves coming over wall in Wildwood, NJ (Credit: Catherine Hennessey) RT @MikeSnyder30: pic.twitter.com/HaXUi6eD #Sandy

— Hurricane Central (@twc_hurricane) October 29, 2012
Route 1 in Delaware closed between Dewey and Bethany Beach due to flooding. Photo courtesy: NBC10 Twitter follower pic.twitter.com/1DtcIpw2

— NBC10 Philadelphia (@NBCPhiladelphia) October 28, 2012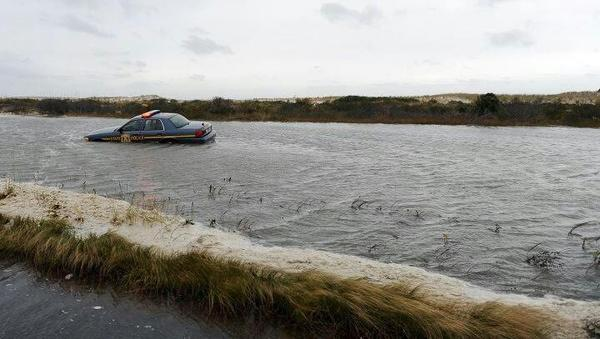 My hometown, Freeport New York , already flooding… Man stay warm fam.. Stay warm! http://t.co/Kao0Bwnx

— grown & sexy cruise (@sexycruise) October 29, 2012
Editor's Note: Twitchy has not been able to verify the authenticity of these photos. It is possible that some of these photos were not taken today.
To change your comments display name, click here.