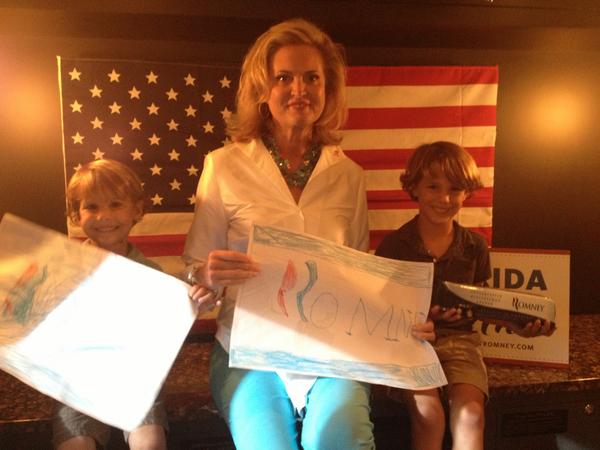 Absolutely beautiful. A proud grandma sharing a photo of her beloved grandsons. To sane people, this is a lovely photo.
To those lacking any sort of human decency? It's an opportunity to hurl hate at Mrs. Romney.
https://twitter.com/SalemAstronomy/status/261444725687611392
https://twitter.com/BigSaltyTeers/status/261263446211977217
And the children. Children are off-limits unless you think their grandma is icky, natch.
Disgusting. But this one takes the vile cake.
https://twitter.com/dachinaman69/status/261271731157737473
Sickening. Wishing death on children now? What is wrong with you? Seek help.
Those who aren't sick, morally bankrupt cretins are reveling in the thought of a White House filled with beautiful children.
We can't either!
To change your comments display name, click here.