Gut-busting! Sandra Fluke held "rallies" in Nevada this weekend and the crowds numbered in the ONES.
Sandra Fluke speaks to ten (10) people at…wait for it..The "Sak 'N Save" in Reno. Now that's the kind of stuff you just can't make up.

— Christy J. (@NObamaGirl) October 21, 2012
You really can't make it up; how can you parody self-parodies? Obama for America actually touted one of the Fluke "rallies."
In Reno, Ashley and Jessica are out to meet @SandraFluke and early vote. #NVDecides pic.twitter.com/evqWMrtp

— OFA NV (@OFA_NV) October 20, 2012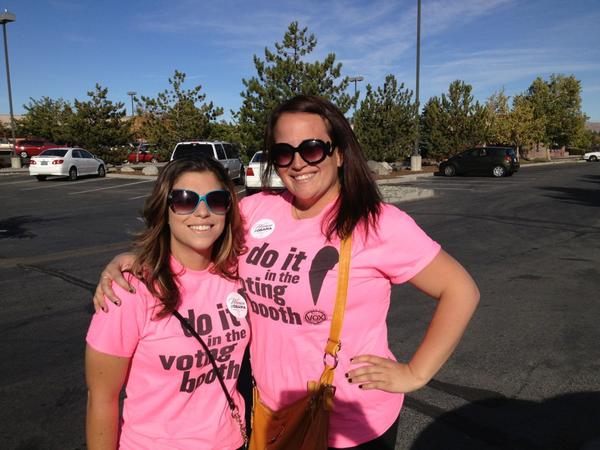 Ashley and Jessica evidently made up one-fifth of the total crowd!
Hahaha. RT: "@DRUDGE_REPORT: Sandra Fluke campaign stop in Reno draws TEN people! http://t.co/C9d9t1GX"

— Gabriella Hoffman (@Gabby_Hoffman) October 21, 2012
Stop, our sides can't take it!
Worse, Obama for America then tries to cover it up by calling it an "intimate gathering."
Intimate gathering with @SandraFluke a as local supporters drive by yelling "Go Obama!" pic.twitter.com/ZBFYBKix

— Linda Serrato (@PrivyetLinda) October 20, 2012
The giggles, they hurt! Excuse us while we pick ourselves up from the floor, where we've fallen in a heap of giggle-snorts. Oooh, be careful! You may have to spread out into two entire parking spaces!
Sandra Fluke retweeted this one.
Fired up doesn't mean what she thinks it means.
https://twitter.com/BrendanAlmy/status/259941581426147328
Democrats don't seem to know the meaning of "inspiring," either.
Sandra Fluke inspiring supporters in Reno @OFA_NV #NVDecide pic.twitter.com/hHH8625o

— Julian Terkaly (@JulianTerkaly) October 20, 2012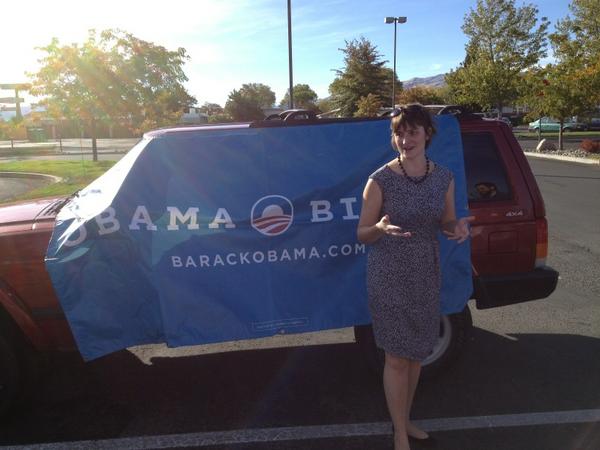 Twitter users are gasping for breath.
@RedGalBlueState @SandraFluke LOL! They need to calm down before someone hyperventilates!

— Cathy Capitalism (@CatCapitalism) October 20, 2012
https://twitter.com/jfgroves/status/259884811315990529
Hi @sandrafluke congrats on pulling a dozen at your 'rally' in Reno! You're clearly a force to be reckoned with with that turnout! #Forward

— LMR (@LilMissRightie) October 21, 2012
Best headline of the day! LOL –> Sandra Fluke campaign stop in Reno draws TEN people! http://t.co/w6RoXiS7 @SandraFluke

— Live Action News (@LiveActionNews) October 21, 2012
https://twitter.com/TRoosevelt1973/status/259977468037971968
@derekahunter @sandrafluke Ha! How many of them were merely curious Sack N' Save customers?

— Son of Sam Adams 76 (@SonofSamAdams76) October 21, 2012
Oh, sweetie. Bless your heart. Too bad you didn't have a binder full of women to attend, huh?
To change your comments display name, click here.