You may remember several months ago Breitbart.com's Dana Loesch tweeted an account of a highly invasive encounter with the TSA. It happened again today.
Here are the details from Loesch:
Stories like this about the TSA are becoming more and more common. Americans are becoming increasingly fed up with this kind of treatment.
https://twitter.com/AstronutTeej/status/257550353665490945
Loesch's advice for anyone targeted by the TSA:
Update: Husband Chris Loesch tweets a photo of the TSA in action.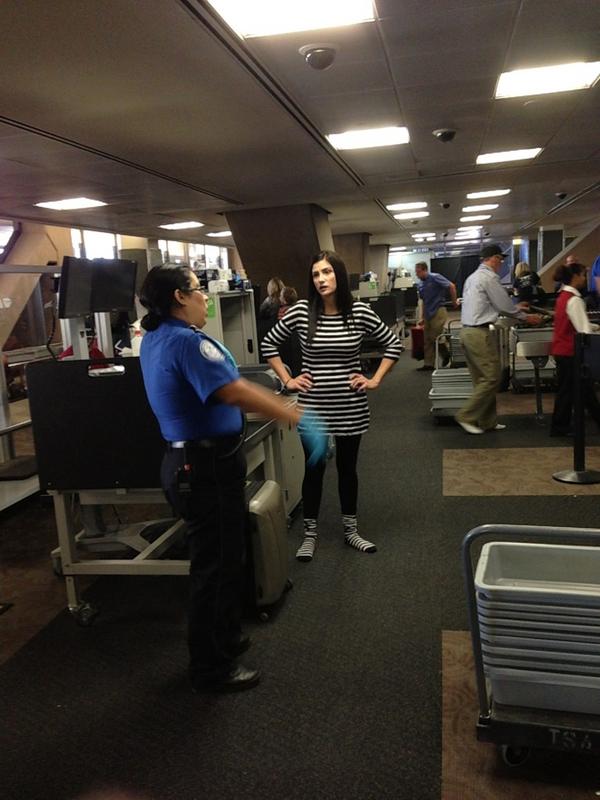 So do we. Outrageous.
Update:
Loesch has uploaded video of her latest run-in with the TSA.
To change your comments display name, click here.