Cable news commentator Mona Eltahawy drew the support of the Muslim Brotherhood this week for clownishly crying "freedom of expression" while being arrested. Never mind that she was arrested for spray-painting over a pro-Israel poster (and the woman standing in front of it). It's a shame Dennis Miller already proclaimed Sandra Fluke "Moan of Arc."
As blogger Aaron Walker notes, free speech, "yer doin' it wrong." Vandalism is not a civil right.
Her only crime was … loving graffiti too much?
No answers from Eltahawy, natch. Constitutional amendments are hard.
And she wasn't the only one blotting out others' free speech with her aerosol can of sweet, pink freedom.
Here's their handiwork: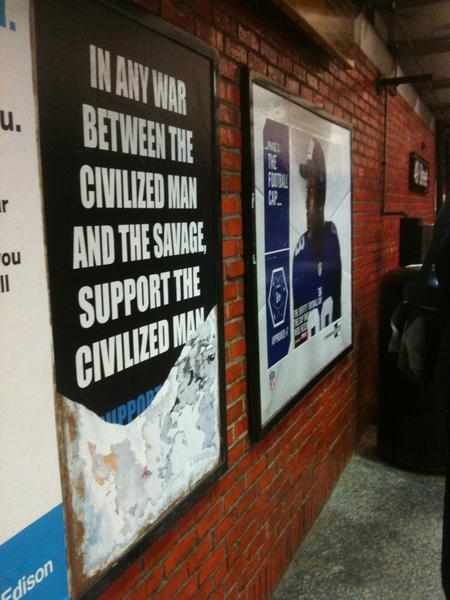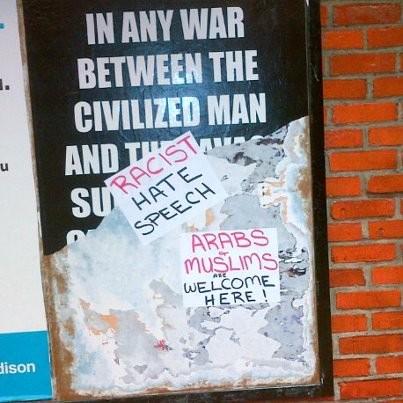 Other defaced posters: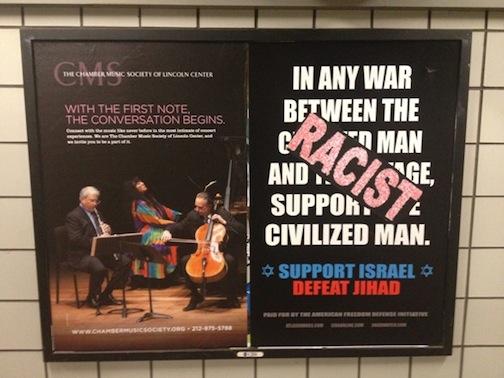 And here's what the poster looked like before the vandals committed their loving, tolerant and peaceful acts of self-expression.
That? Not freedom of speech. Pink paint over that? FREEEEEEDOM!!!
Mona Eltahawy, a Rosa Parks for our time.
To change your comments display name, click here.