Alternate headline: President Obama still trying to prove he has Jay-Z on his iPod (with a little assist from besties Jay and Bey):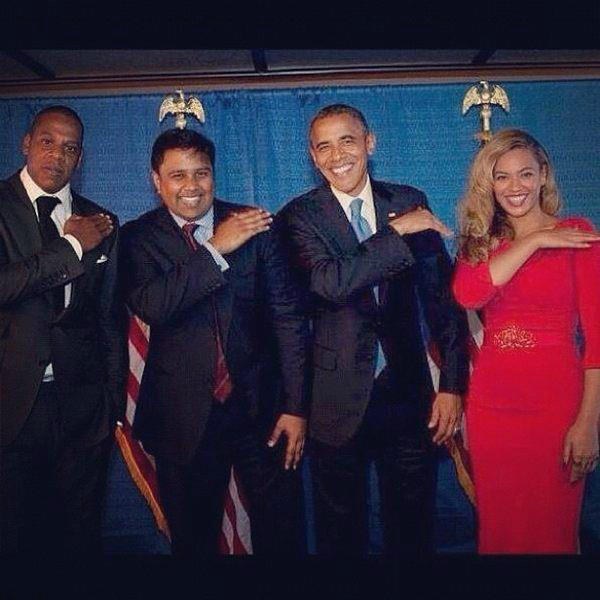 Flashback to 2008, when Obama dusted the dirt off his shoulder on the campaign trail.
All swag, no cattle. He's got 99 problems, but evidently the Middle East ain't one.
Update:
A Twitchy reader spots the American flag in the background.
Guess they weren't ready to debut Obama's new American flag quite yet.
To change your comments display name, click here.