The president reportedly gave a shout-out to the Islamic world this afternoon at a taping of "The Late Show with David Letterman," thanking Muslims for working with the U.S. "to keep our people safe." In the meantime, another U.S. ambassador found himself surrounded by protesters in China.
Reports say that Ambassador Gary Locke was surrounded in his car by a group of around 50 protesters, who caused minor damage to the vehicle. A State Department spokesperson issued a statement saying, "Embassy officials have registered their concern regarding today's incident with the Chinese Ministry of Foreign Affairs, and urged the Chinese Government to do everything possible to protect American facilities and personnel."
U.S. Defense Secretary Leon Panetta is meeting with Chinese leaders in Beijing this week, including Vice President Xi Jinping.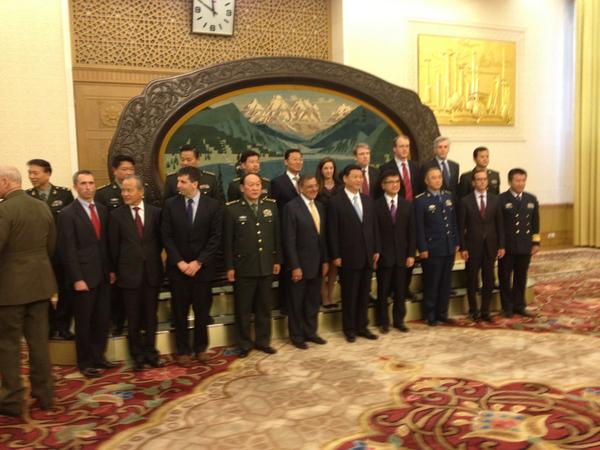 ***
Update:
Video of the mob attacking Locke's car:
To change your comments display name, click here.