September 17 marks the first anniversary of the Occupy movement's "Day of Rage," and Occupiers are descending on Wall Street to celebrate a year of rape tents, crime and inattention to hygiene. Oh, and oppression!
Keep NYPD busy! As more join, the #policestate resources will be stretched until they can oppress no more! #s17 #ows #peopleswall

— nrcars (@nrcars) September 17, 2012
This is what "oppression" looks like.
#nypd oppression surrounds #s17 #ows pic.twitter.com/NBNrObZN

— Richard J. Marini (@richardjmarini) September 17, 2012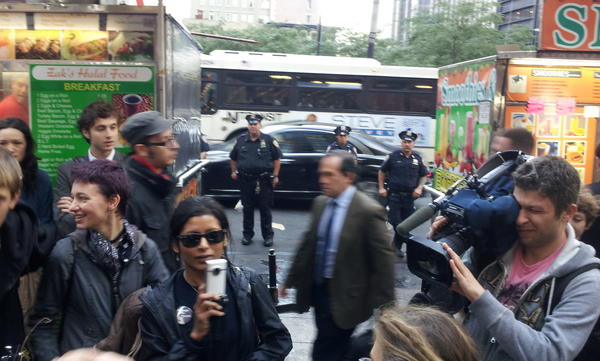 The poor, beleaguered Occupiers are so very oppressed by the police state that they're "fishing for pigs" with donut bait.
Fishing for pigs. #RAD #S17 http://t.co/ywyCNnaE

— Chakra Zulu (@Federal_flashes) September 17, 2012
There's another birthday being celebrated today — one that allows this terrible oppression to take place (as long as you're not critical of Islam).
Happy 225th birthday to the U.S. Constitution !

— Reince Priebus (@Reince) September 17, 2012
To change your comments display name, click here.