Chaos and violence continued to spread in the Middle East today as a mob shouting "death to America" stormed the U.S. embassy compound in Sanaa, Yemen, setting fires, burning the American flag and looting the embassy.
Egypt, Libya, Yemen — how many more attacks on American diplomatic missions will we see before President Obama starts bothering with his intelligence briefings? How many more murders of American citizens?
But, you know, as he told a cheering crowd in Vegas, he had a "tough day."
The protesters breached the usually tight security around the embassy and reached the compound grounds but did not enter the main building housing the offices. Once inside the compound, they brought down the U.S. flag, burned it and replaced it with a black banner bearing Islam's declaration of faith — "There is no God but Allah."

Before storming the grounds, demonstrators removed the embassy's sign on the outer wall, set tires ablaze and pelted the compound with rocks.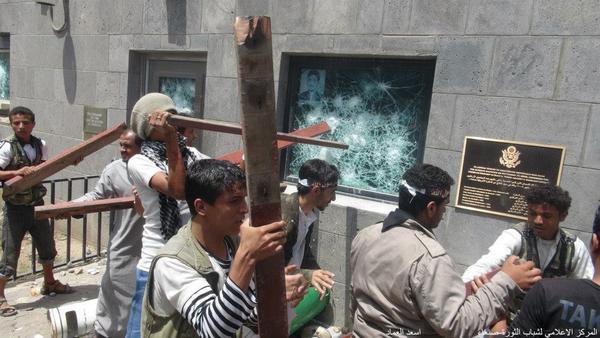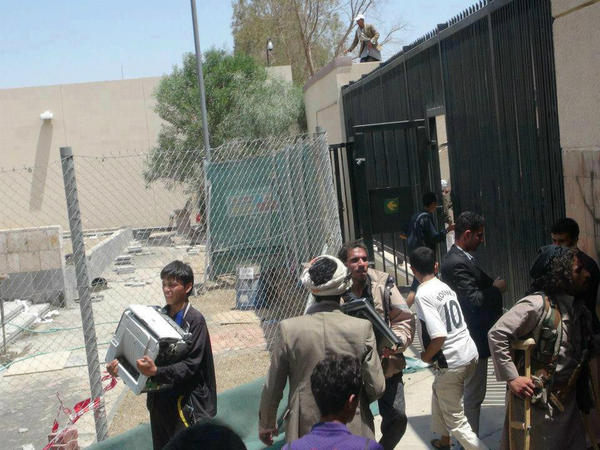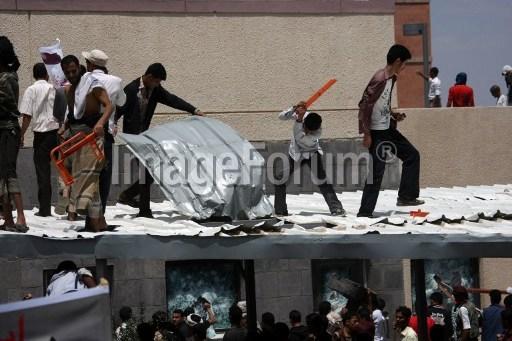 No casualties have been reported yet:
https://twitter.com/BreakingNews/statuses/246188223125155842
Journalist Adam Baron was on the scene this morning.
https://twitter.com/adammbaron/status/246173906556293120
Blogger Atiaf Alwazir also witnessed the violence.
Naturally, the lapdoggies at MSDNC are focusing on what really matters as violence continues to erupt.
https://twitter.com/COBfan/status/246201469676687360
Update:
https://twitter.com/BNONews/status/246218220388896768
https://twitter.com/BNONews/status/246218576434954240
Possible lapdog media response:
Meanwhile, Egypt's president is urging legal action in the U.S. against the makers of the Mohammed film.
Violence continues in Cairo.
And protests have spread to Iran and Bangladesh.
Twitchy will monitor the situation in the Middle East and update as developments occur.
Recommended Twitchy Video