Apparently, there's nothing funnier than corporate Twitter accounts sending out 9/11 tributes and remembrances. Alleged comedian Joe Mande seems to believe that corporations, composed of humans, are incapable of humanity. He spent the morning retweeting 9/11 memorial messages from well-known companies: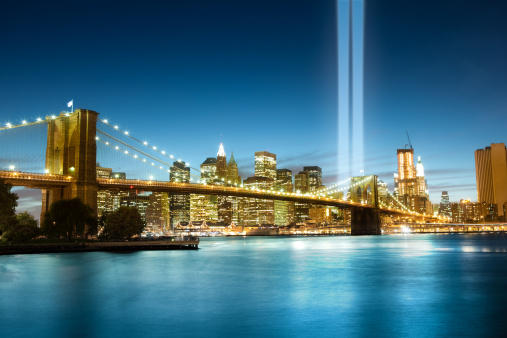 A moving 9/11 memorial photo? How hilarious!
His fans thought it was a witty, biting commentary on the evil and selfishness of corporate America:
https://twitter.com/jackiekashian/status/245558969337253888
https://twitter.com/BrandonTSnider/status/245552753672343552
https://twitter.com/CarlTheMailman/status/245554544929558528
https://twitter.com/SuSmithJosephy/status/245558846926516227
https://twitter.com/StevenAmiri/status/245552349806997504
No, actually. He doesn't get it. But this woman does:
Indeed. Mande's mockery of heartfelt tributes to the heroes and fallen of 9/11 is nothing short of shameful. On a day of national mourning, it's Mande and his pathetic fans — not corporate America — who are trivializing the tremendous loss we felt 11 years ago. We hope they're proud of themselves.
To change your comments display name, click here.