That's the ticket!
As Twitchy reported, Nancy Pelosi's office doctored a photo of female House Democrats in order to boost the Democratic diversity quotient. When she got busted for it, she insisted that while the photo was fake, it was still accurate. Of course.
Well, Nancy, two — or lots more — can play that game. We asked readers to submit their own Pelosi Photoshops:
And they answered the call — with snort-worthy results:
A House of Pelosis? Perish the thought! We definitely need some more diversity in this rainbow:
https://twitter.com/Smanjie/status/287277966810050560
Leotards make everything better, don't they?
It's Grumpy Cat!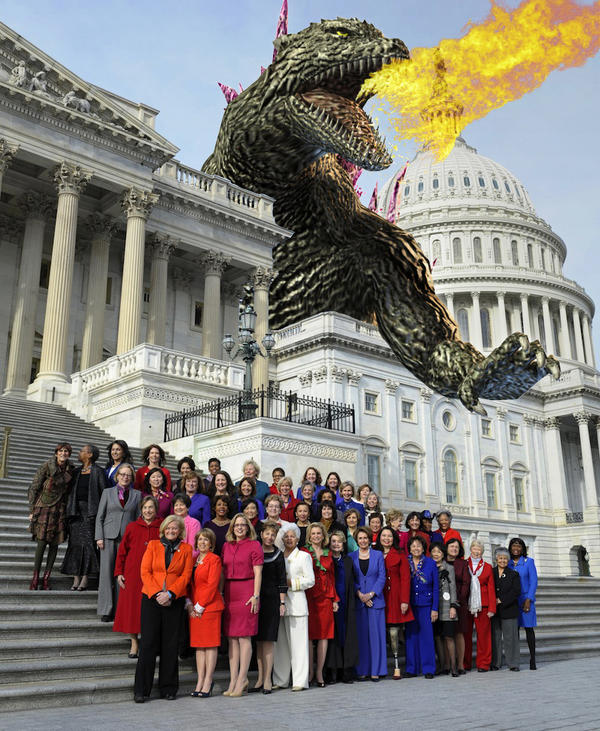 Now that's what we call diversity.
recent stories