The next President of the United States is in West Chester, Ohio, tonight for a campaign rally, and from the looks of things, it's a rousing success: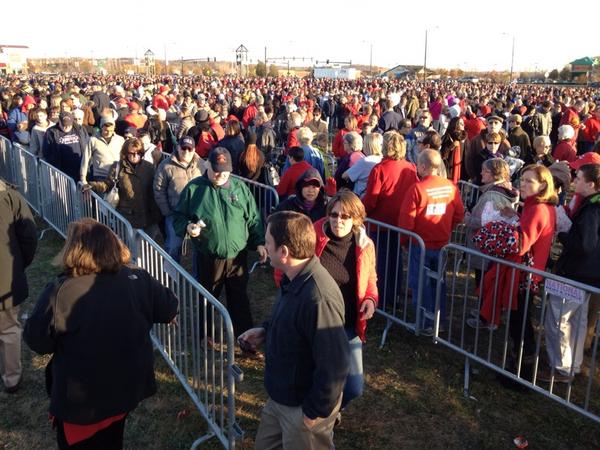 https://twitter.com/EdwardMKE/status/264502886644473857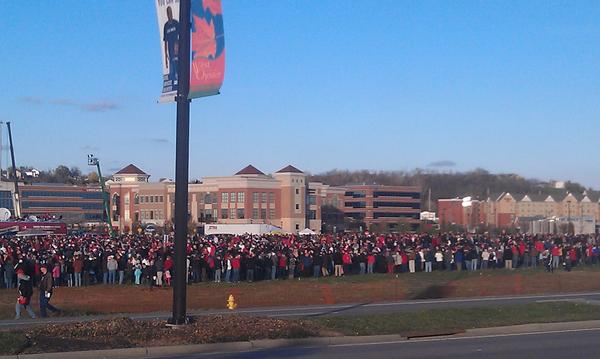 https://twitter.com/LiberTeaTarian/status/264504763641655296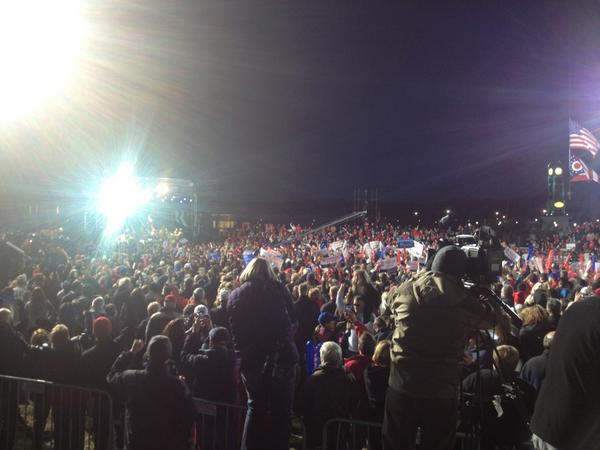 https://twitter.com/fifthinstructor/status/264500825144049664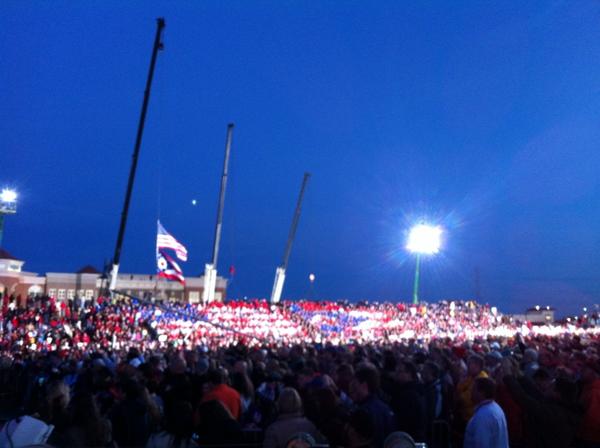 https://twitter.com/libertyjibbet/status/264516259784323073
We're still waiting on an official head count (estimates range from 20,000 to 35,000 or more), but we're willing to bet that Sandra Fluke is green with envy.
Update: The Dayton Daily News estimates the crowd at 25,000.
Update:
The West Chester fire chief estimates 30,000 people attended the rally.
***
Related:
#RomneyRyan2012 rally in NC: On-scene reports, photos show overflow crowd fired up, ready to go
Squirrel! Romney packs Red Rocks; libs want to talk … New Deal?
Wow! Romney/Ryan rally rocks in swing state Nevada with massive, diverse crowd
Momentum: Pics show huge crowd braving frigid temps to support Romney/Ryan in Ohio
Fired up! Pics show massive Romney crowd in Pensacola, Fla.; Form flag, chant '10 more days'