Details are still sketchy, but San Antonio, TX., residents and local reporters are spreading word about a shooting at a local movie theater: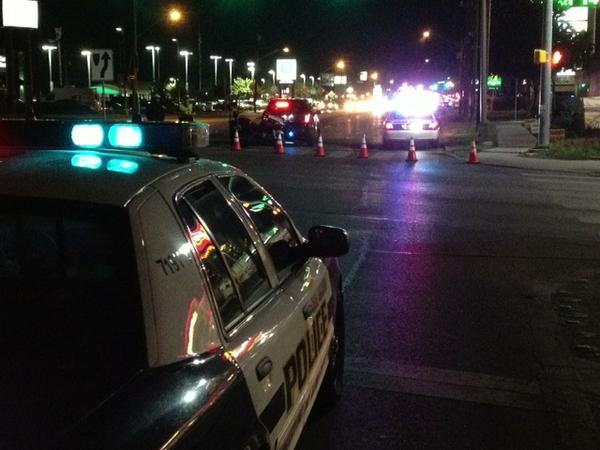 https://twitter.com/MissCharityLove/status/280545245492572161
https://twitter.com/YungStet/status/280544684491812866
We'll continue to update as new details come in.
The shooting occurred just before 9:30 p.m. Sunday.

Antu said the suspected shooter shot a man at nearby China Garden, located in the parking lot of the 1900 block of South West Military Drive. The shooting then moved toward the Mayan movie theater, where an off-duty Bexar County Sheriff's Office deputy working security saw the suspected gunman armed.

Antu said the deputy shot and hit the suspected gunman. Both shooting victims were not immediately identified by Antu. The Bexar County Sheriff's Office is the lead agency in the case, he said.
It appears from the above news account that this was not a mass murder akin to the Aurora, Co., movie theater massacre. Still awful whenever blood is shed, but as some San Antonio residents are noting, the heightened sensitivity to shootings inside or in proximity to movie theaters is a little strange in the context of larger gang violence in the city that gets ignored every day:
https://twitter.com/countryjms/status/280573031800242176
And a little fact-checking:
Latest info: Two were wounded.
recent stories