Pop singer Alanis Morissette arrived in Israel today for a concert at Tel Aviv's Nokia Theater; she last performed there in 2000.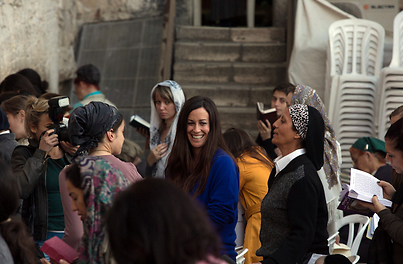 The usual voices of intolerance are protesting the Grammy Award-winning songwriter's visit.
As Morissette defies the threats and boycotts, Israeli fans are showing their appreciation:
If only more entertainers had the courage to stand for Israel without apology or retreat.
Thank you, Alanis.
Related:
Kim Kardashian tweets support for Israel; backtracks after haters hate; Update: Death wishes pour in; Update: Tweet has been deleted; Update: Kardashian apologizes
Palestinian activists turn on Red Hot Chili Peppers
What happened when Katy Perry tweeted "Pray for Israel"