Oh, dear. James Taylor is trending on Twitter this afternoon, after his performance at President Obama's Inauguration.
And, not in the good way, for some. "Your smiling face"? More like your giggling madly face.
Newark Mayor Cory Booker is a fan.
But, then again, he also liked the Inaugural poem. No, really.
Rep. Cantor liked Taylor's performance. As Twitchy reported, he was not a fan of the poem, though.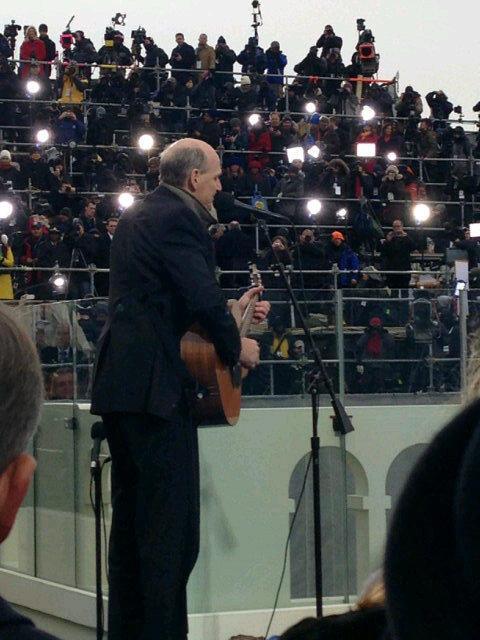 Some snarky Twitter users bring the funny after Taylor's performance.
https://twitter.com/adamsbaldwin/status/293400255414796288
Others? Not so much. They just aren't fans and make no bones about it.
Ah, youth! Time for another binder? President Obama is having trouble with his binders full of women. Looks like his binders full of old, white guys need to head to the used binder store, too.
Zing! Progressives of pallor strike again.
Of course, out came the oh-so-post-racial remarks, just like with Kelly Clarkson's performance.