Twitchy reported earlier that President Obama is holding a surprise press conference, scheduled for later this morning; his last press conference of this term. It was originally scheduled for 11:15 a.m., but has now been pushed back until 11:30 a.m.
Surely, the questions asked will be hard-hitting and insightful.
Heh. So, while waiting, Twitter users are amusing themselves with some potential questions.
https://twitter.com/FlyOverVoter/status/290854183505108992
Heh. Of course he will! Keep them coming, Twitter.
Update: The waiting game!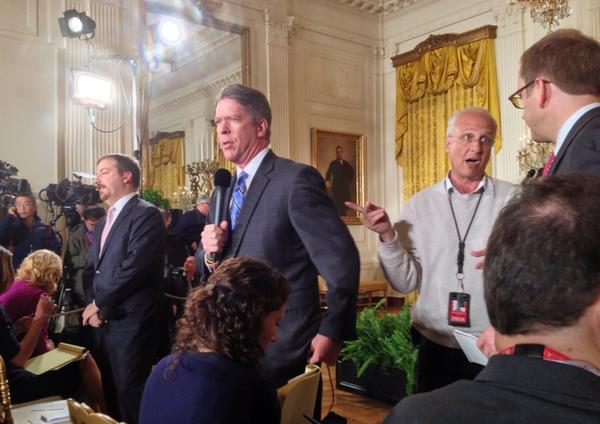 Twitter's waiting game is far more amusing.
And a second hashtag enters the mix.
recent stories