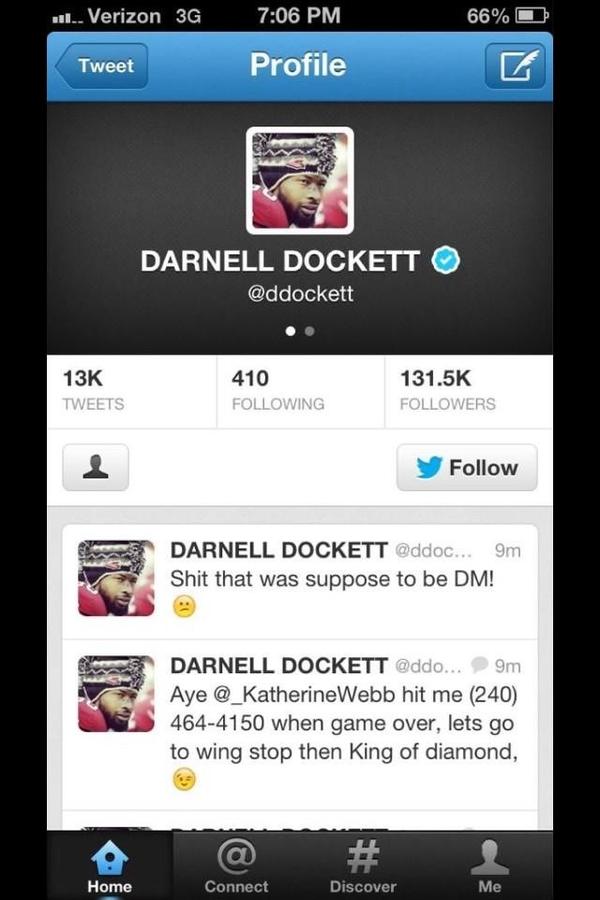 Oh, dear. During last night's national championship game between Notre Dame and Alabama, ESPN sportscaster Brent Musburger drew attention to Katherine Webb, Miss Alabama and the girlfriend of Alabama's quarterback.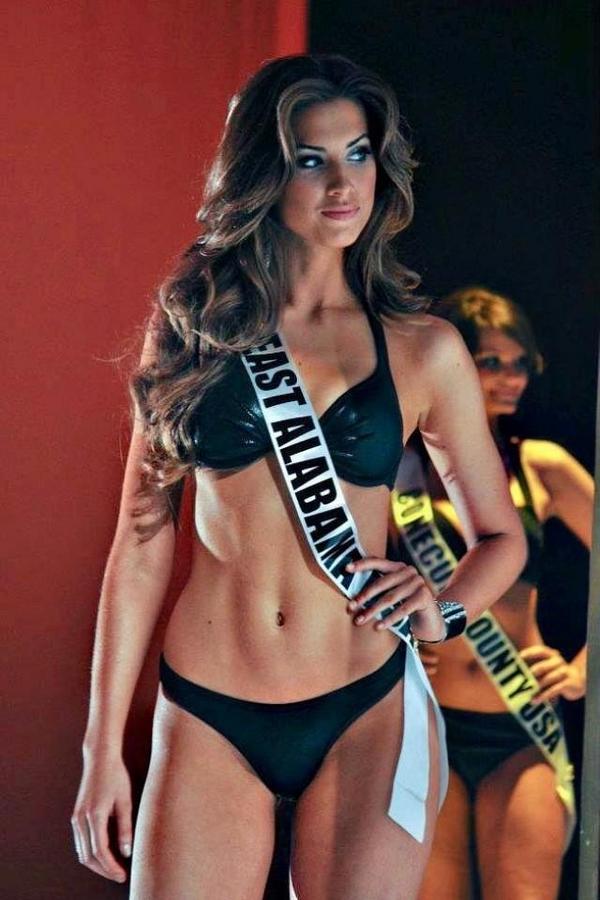 The pictures above may help explain Musburger's drooling, heh.
This young fan, captured in photo by a parody account, also seems to be suffering from a bout of puppy love.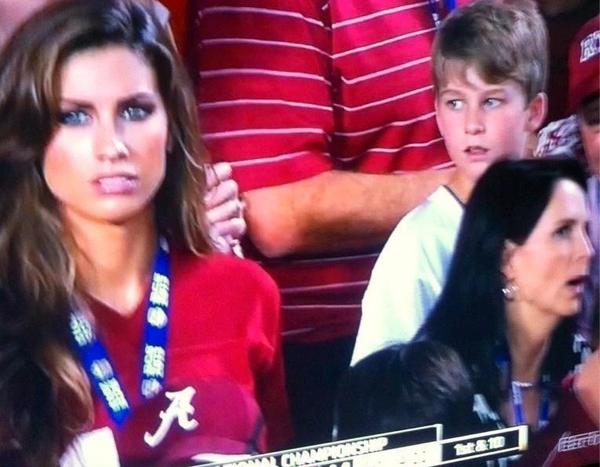 This drew the attention of the NFL's Darnell Dockett.
At least the Arizona Cardinals' Darnell Dockett didn't pull a Weiner; no pics accidentally tweeted publicly. Alas, he did tweet out his phone number on his public timeline instead of via direct message. He swiftly deleted the tweets, natch, but Twitter is forever.
Dockett tried to tempt Alabama quarterback A.J. McCarron's girlfriend, Katherine Webb, with the sweet siren call of … Wingstop and a strip club. Roll Wingstop?
What gal can resist such an offer? Wingstop sweetens the deal.
Yep, Ms. Webb's Twitter follower count is exploding. We suspect it might have more to do with Ms. Webb than Dockett's lame hit on attempt.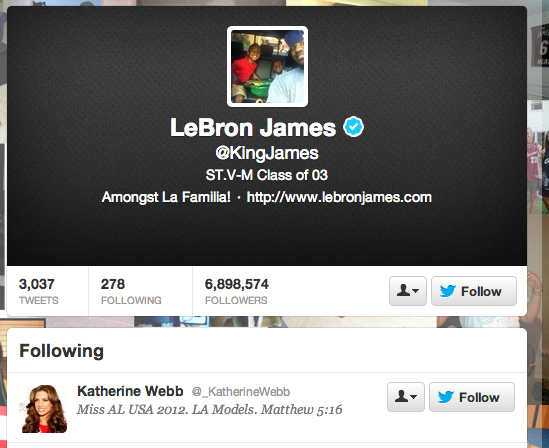 She is now at over 126,000 followers and counting. Ms. Webb took the attention in stride, and continued rooting for her boyfriend's team.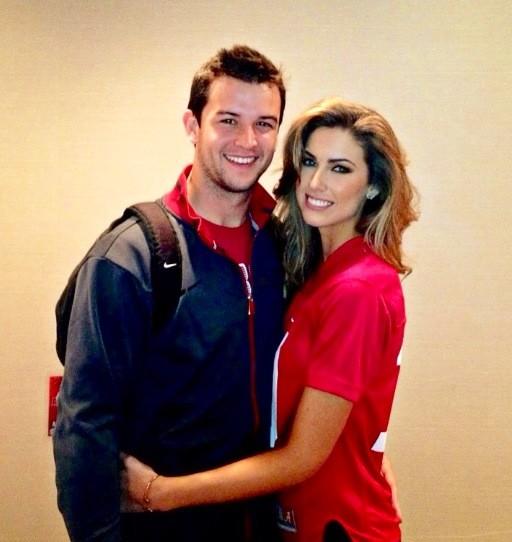 Boyfriend A.J. McCarron takes it with a grain of salt, too. And some smack talk!
As for the instigator of it all, creepy Brent Musburger?
Heh.
* * *
Update: EPSN apologizes for Musburger's comments:
Full statement from Mike Soltys, ESPN's vice president of communications:
Have been asked on focus on @_KatherineWebb in BCS: We always try to capture interesting storylines and the relationship between an Auburn grad who is Miss Alabama and the current Alabama quarterback certainly met that test. However, we apologize that the commentary in this instance went too far and Brent understands that.