Oh, dear. As Twitchy reported, Obama's malignant narcissism was a featured speaker at Sen. Inouye's memorial service.
It was such a disgusting display, that even Slate had to make note of it. When you've lost Slate …
More from Hot Air:
Barack Obama flew to Hawaii this week after fiscal-cliff negotiations stalled, in part for a Christmas vacation, and in part to attend the memorial service for the late Senator Daniel Inouye.  Obama offered a eulogy for Inouye, which usually means offering insights into the deceased's life and character.  Instead, as is Obama's wont, he talked more about himself than the man whose life was supposed to be the center of attention.

Even Slate noticed the problem, and blasted Obama for his narcissistic streak …
The Slate article referred to President Obama's "bizarre twirl around his own personal Kodak carousel" and suggested that someone ought to tell the president that "his own birth is not Year One, the date around which all other events are understood. "
Oh. Snap.
https://twitter.com/jeffemanuel/status/282848510691381248
Twitchy readers know this is par for the course. Here are just a few examples of Obama's narcissistic laser-like focus on himself.
That is just the tip of the titanic ego iceberg! The latest? Take a look at this from The White House Twitter feed.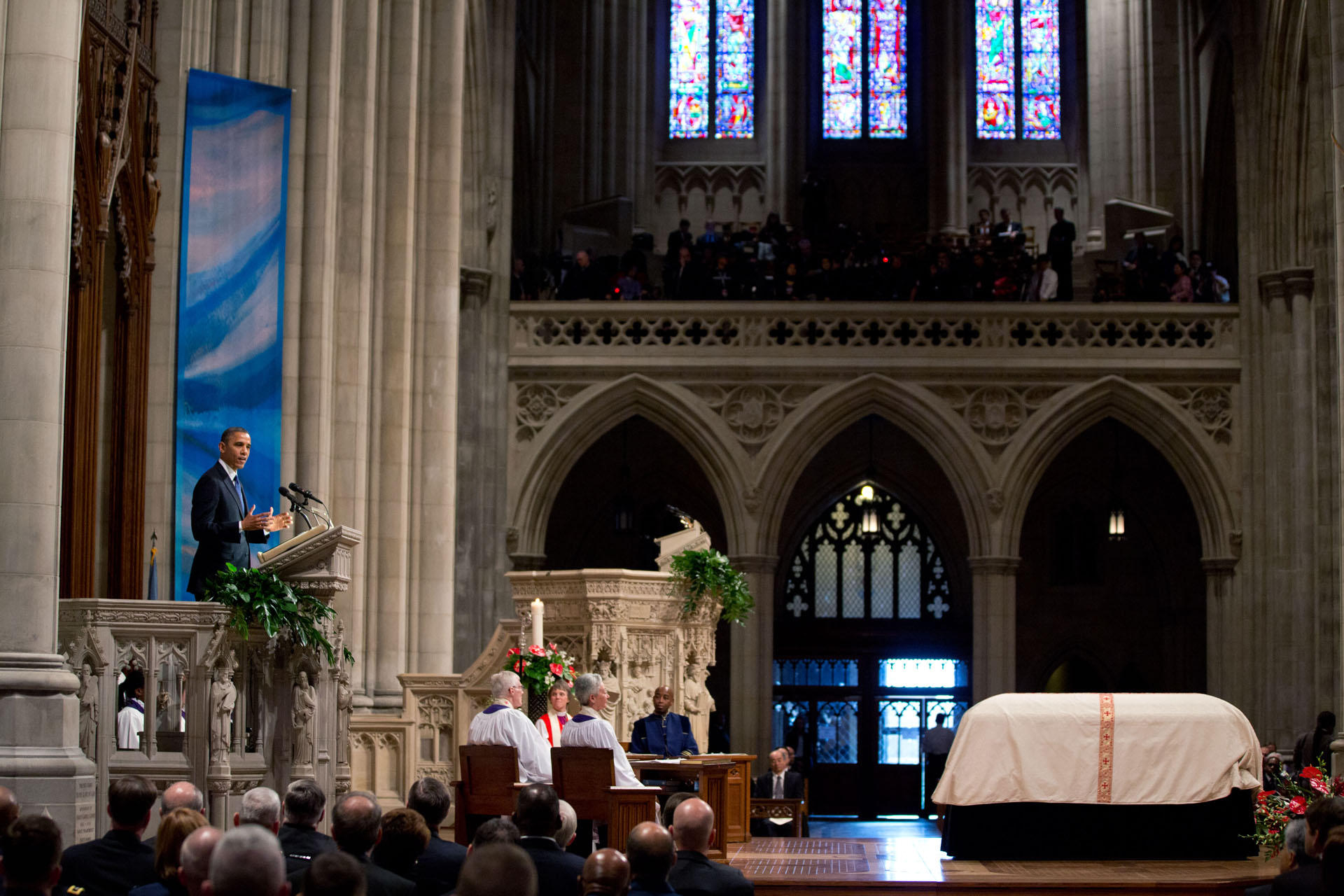 A man who inspired us all … but, look at me! Me! ME!
President Obama is attending another service in Hawaii today.
Perhaps this time he will have some dignity and exhibit some class.
We won't hold our breath.