In the darkest times, glimmers of hope, love and light shine through. In a random act of kindness, an anonymous woman from N.C. sent 26 Christmas trees to Newtown as a memorial for the victims.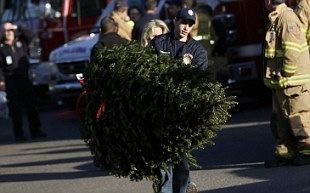 Firefighters lined the street leading to the school with the trees, and began decorating them.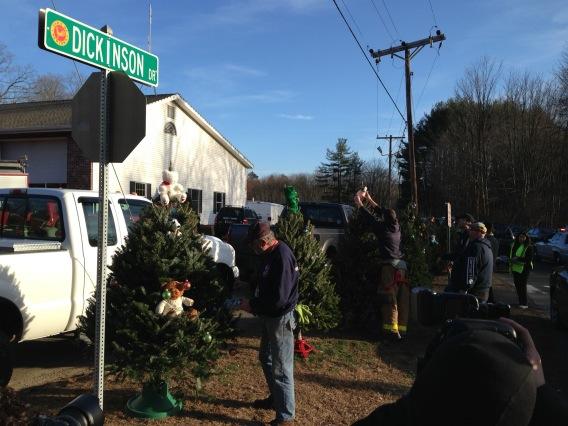 Teddy bears were nestled into the branches.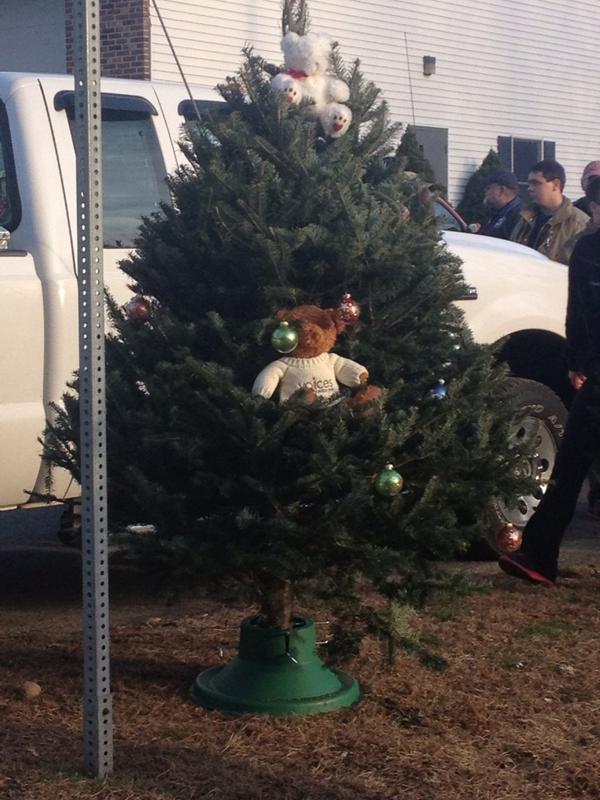 Heartbreaking.
The Newtown Bee tweets that the public is also invited to add decorations to the memorial trees.
Many are also shedding tears as they envision the Christmas trees in the homes of the victims' families.
Even in the midst of such unfathomable pain, faith is shining through.
https://twitter.com/dcphotographers/status/280313437110820866
Our thoughts and prayers continue to be with the grieving families of the victims, and with all who were affected by this tragedy.