Unreal. As Twitchy reported, union goons are protesting the right-to-work vote in Michigan today. Riot police are on scene, but maybe they need to move to the House floor. Because Democrat Douglas Geiss is now threatening violence, saying "there will be blood."
Your move, lapdogs. Violent rhetoric? It comes from Democrats, always.
Twitchy will continue to monitor this situation.
Update: Michigan Democrats so proud of the threat of violence that they tweeted it.
https://twitter.com/MIHouseDems/statuses/278527569580666881
Twitter users rightfully react with outrage and point out the ever-present double standard.
https://twitter.com/average_ape/status/278533739796107264
Update:
https://twitter.com/AFPWI/status/278541011347714048
"There will be blood."
We hope everyone is safe and remains so. This was AFP's tent earlier today.
https://twitter.com/AFPWI/status/278528135513927683
And now: Union goons have followed through on the threat uttered by Rep. Geiss.
Twitchy will continue to monitor this dangerous situation.
Oh my Lord!
Vicious thugs.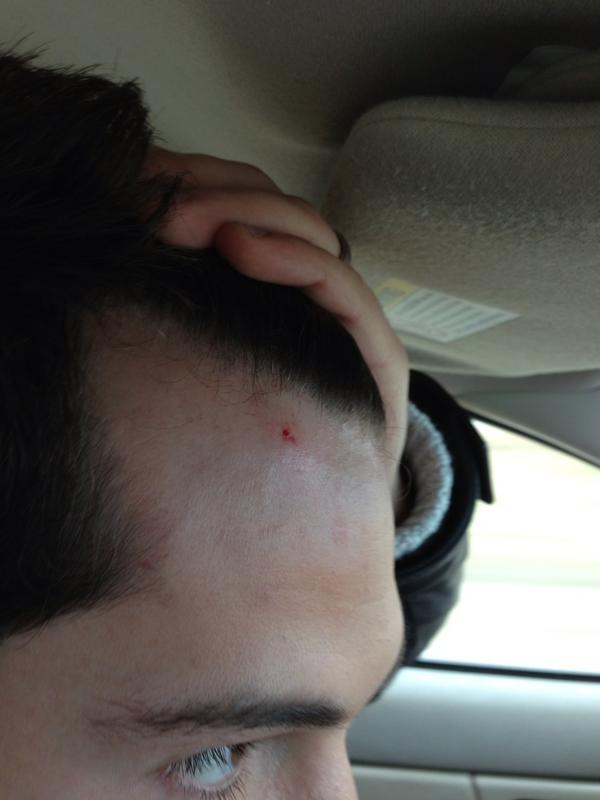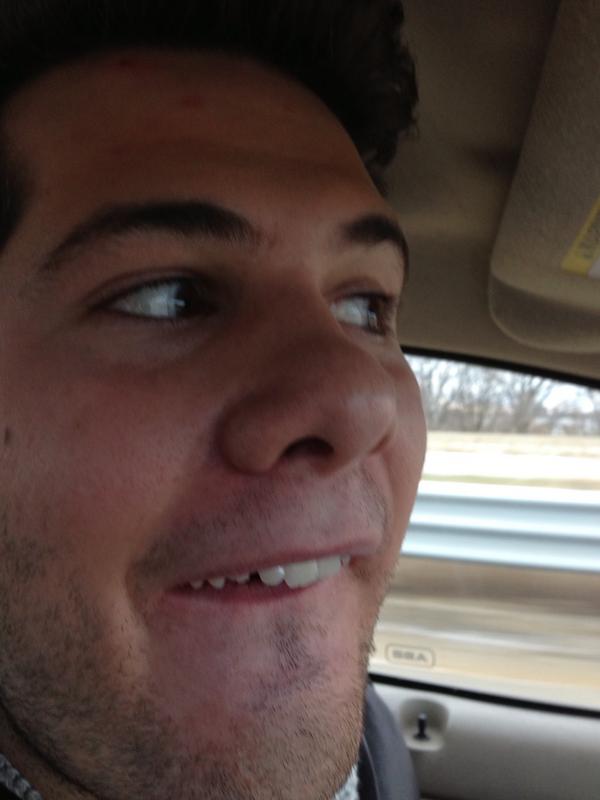 Update: Huh. Now Michigan House Democrats have deleted their proud tweet of the violence threat.
Now that people are following-through on the threat that you proudly tweeted, right, Dems?
Update: Video.
Update: Video of Mich. Democrat Geiss and his call to violence.
Herman Cain responds to the horrible violence.
More video coming from Crowder himself.
Update: State police have rushed to the Romney building to defend it from protesters: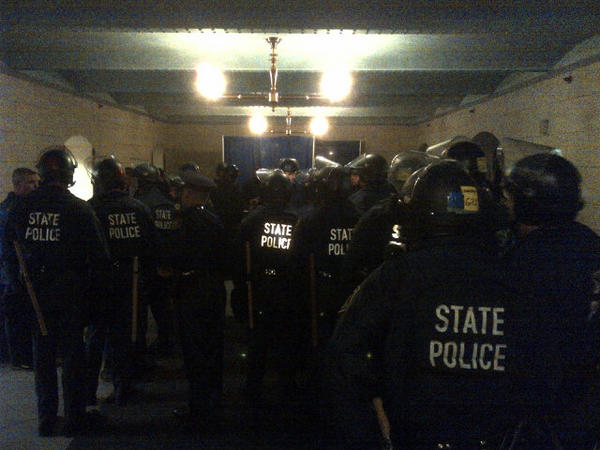 And several arrests have been made: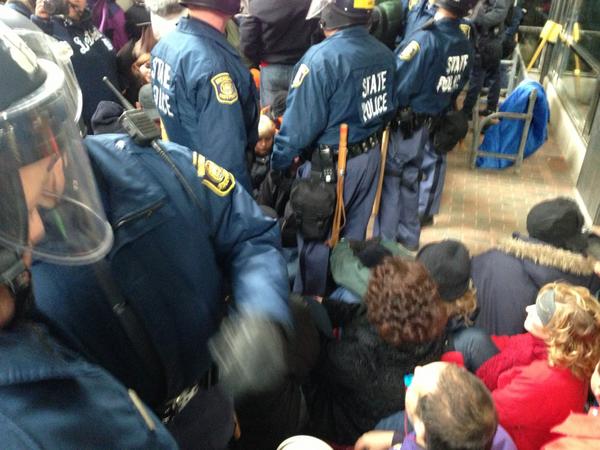 https://twitter.com/Michael4Tune/status/278572351153655808
Update: More union thuggery caught on tape:
https://twitter.com/AFPMichigan/status/278588146030112768
Steven Crowder has posted video of the brutal attack on him. It must be seen to be believed.
Horrific.
Lock him up.
Crowder spoke with Dana Loesch about the assault, and Loesch has announced a reward pool for information that leads to the arrest of Crowder's assailant.
He's absolutely right. We hope his attacker is caught and rightly punished.
Update:
Herman Cain comments, as only he can.
recent stories