That's right. Vice President Biden hit a Costco this morning.
He's not VP, he's you!
The mocking was swift and hilarious. It's a BFD! Literally and stuff.
Indeed! Twitchy will, of course, update with all the further hilarity!
Update: Did Joe snag himself some samples?
Children's books, maybe.
Heh. Make it happen, Biden.
Update: Confirmed Costco card holder. Literally.
Whee! Shopping!
And, another thing to please make happen.
Update: Nothing is complete without a hashtag! Enter, #BidenAtCostco
More, please!
Another hilarious photo.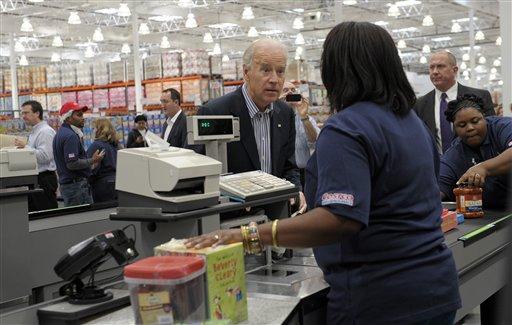 Oh, our aching sides! Baffled Biden.
"Hey, man, he doesn't need tires."
And, see! It was children's books.
And sample noshing. We knew it!
Shopping is hard.
The photos are priceless.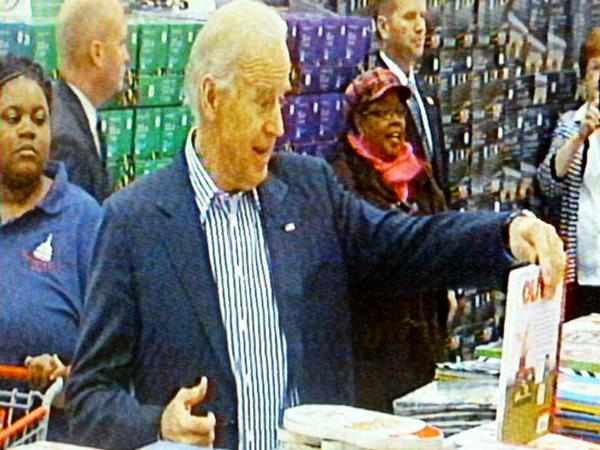 Pie! Whee!
Heh.
Alas, probably not.