Rather prescient again, Twitter. A Rasmussen poll out today indicates that Romney is ahead in Ohio!
https://twitter.com/ericdondero/status/262922335370240001
https://twitter.com/FinancialSkinny/status/262928424757243904
Up two from last week. Also prescient? The fired up crowds in Ohio.
Those crowds are continuing; This was the scene yesterday in Ohio.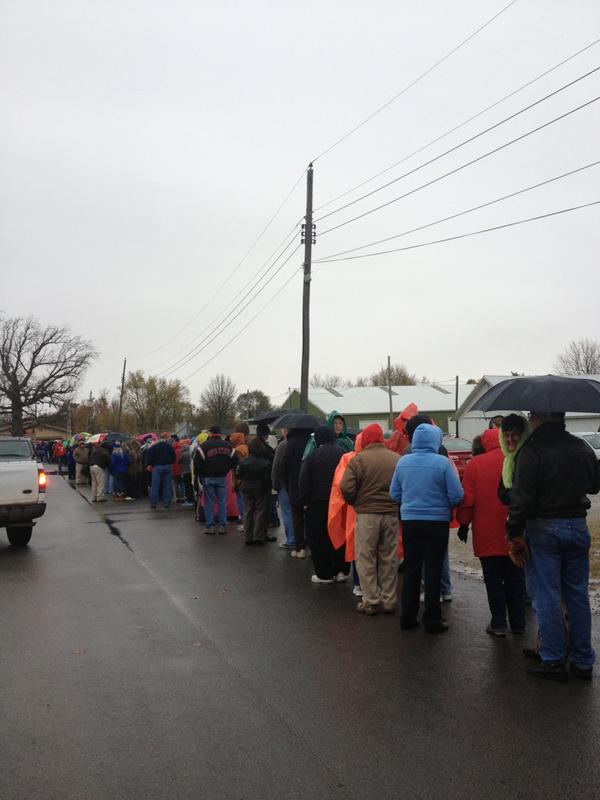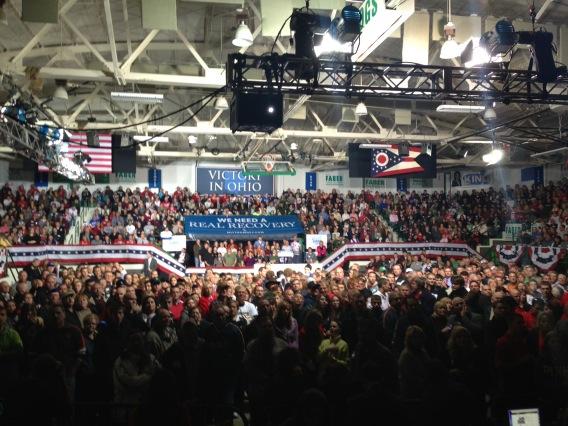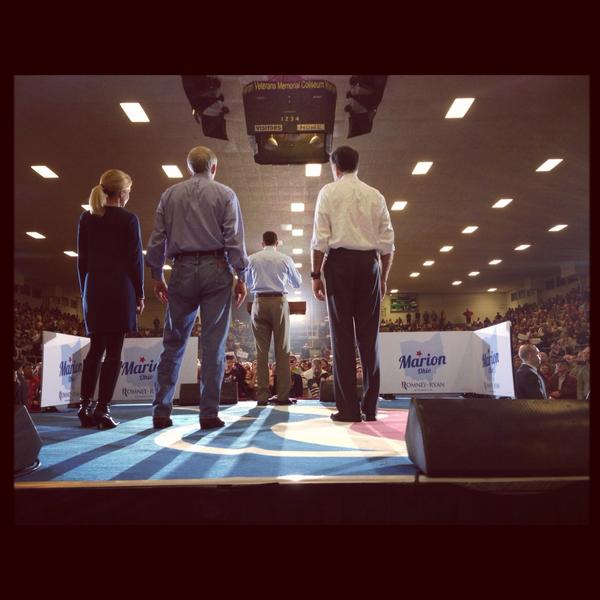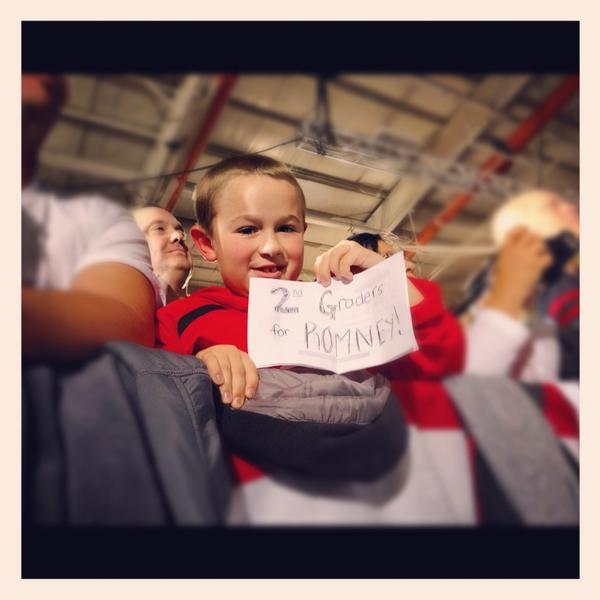 Adorable!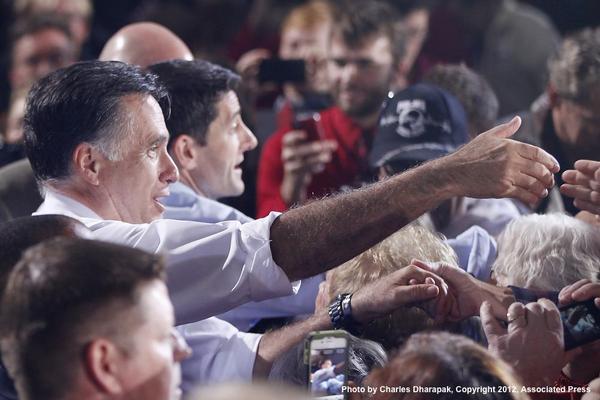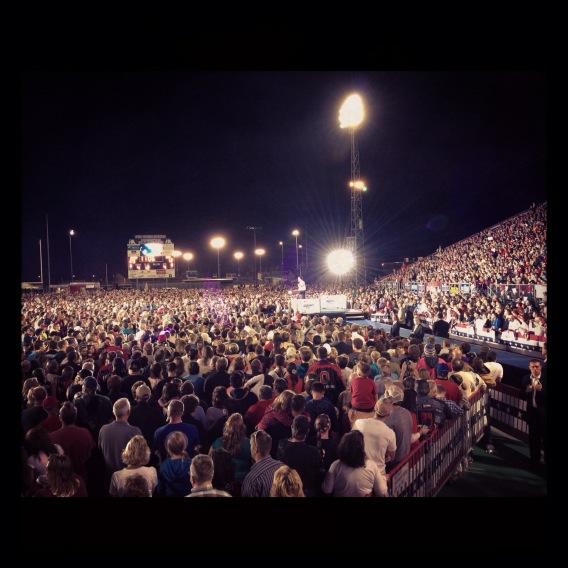 Mittmentum? You betcha! And they are lining up again today. Frigid rain does not put a damper on the enthusiasm, once again.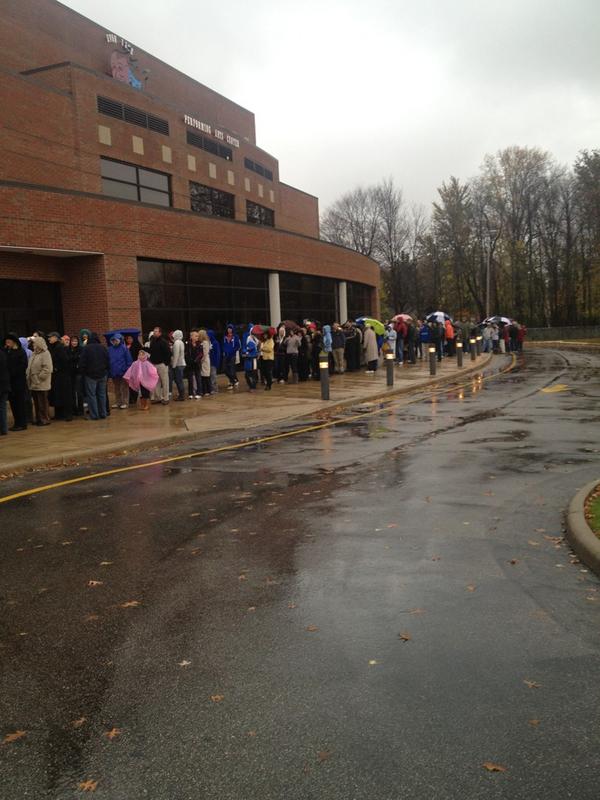 Mitt's body man summed it up last night.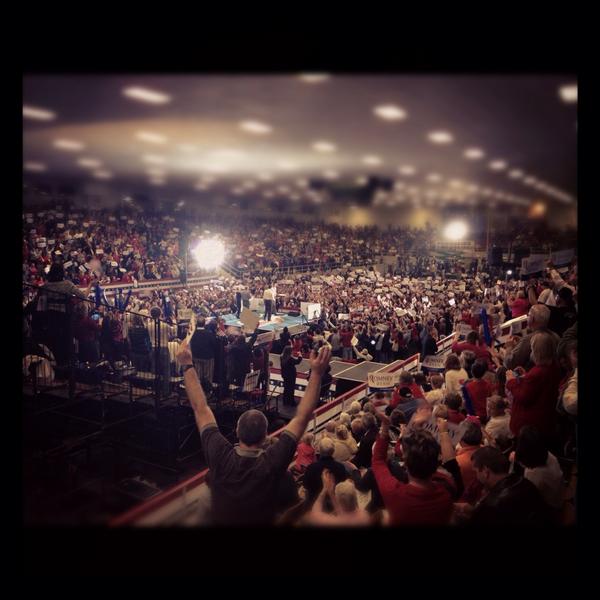 Ohio believes. And we can see November from Ohio. Make it happen!
recent stories