No, seriously. Team Obama is hitting Mitt Romney for not appearing in order to take questions from children at a Nickelodeon event. Hmm. Perhaps Team Obama should be more concerned with the type of people employed by Nickelodeon. You know, like misogynist Jason "Pig" Biggs. Since Team Obama is so concerned with lady parts and all, shouldn't they denounce a company that continues to employ and promote such vileness? For the children, right?
That aside, oh, good grief. This coming from a man who frantically avoids big boy questions at every turn. He disses the White House press corps for stints with "Pimp with a Limp," "EZ Street" and "Morning Mayhem."
This latest and desperate tactic fell flat. Twitter users were quick to point out the absurdity.
Bingo. That's all they have and they are panic stricken. They are also continuing the ridiculous Big Bird as a campaign strategy nonsense.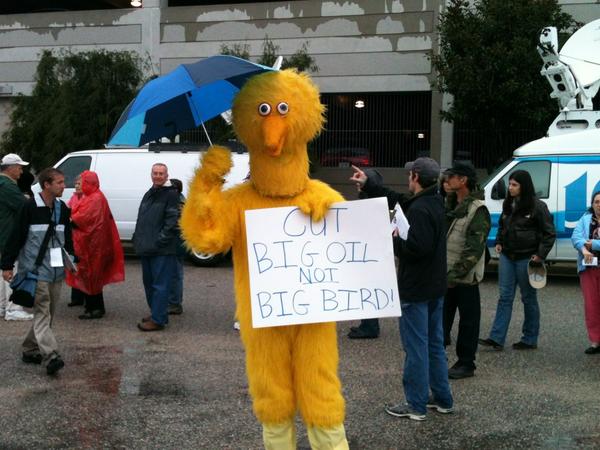 That's fine, cupcakes. Governor Romney is too busy wearing his grown-up pants. While Team Obama is fiddling about and prattling on about Big Bird and Nickelodeon, Mitt Romney is out working. And doing things like this, in the pouring rain.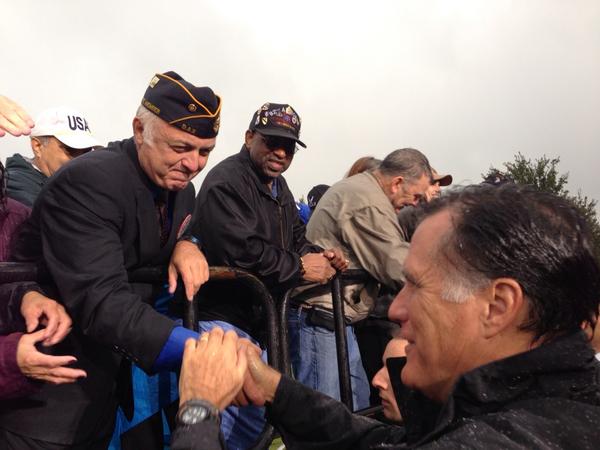 He doesn't need to answer staged questions from children, either. Mitt Romney has shown his unabashed and unconditional love for children throughout his entire life. Obama lapdogs, like one at BuzzFeed, think his care and love for a dying child is "morbid." But Americans think it is kind, gracious, loving, compassionate; all qualities to be admired.
Governor Romney also turned his car around today, just to make an impromptu stop at a school when he spotted the children outside, waving and cheering. His smile was genuine, as was his obvious delight in chattering with the children. Whom he treated with the utmost respect, by the way. Shaking each and every hand and making them feel important and noticed. Most importantly, Mitt Romney's ideals and the policies he would seek to implement are all actually For the Children and their futures.
But, hey, if pathetically whining about a staged Nickelodeon event is all you have, well, bless your hearts. See you in November!