GOP presidential candidate Mitt Romney's motorcade made an impromptu stop today, after the governor spotted children outside an elementary school, waving and cheering.
Mitt Romney's body man reports further.
Adorable!  More on-scene reports and photos come in.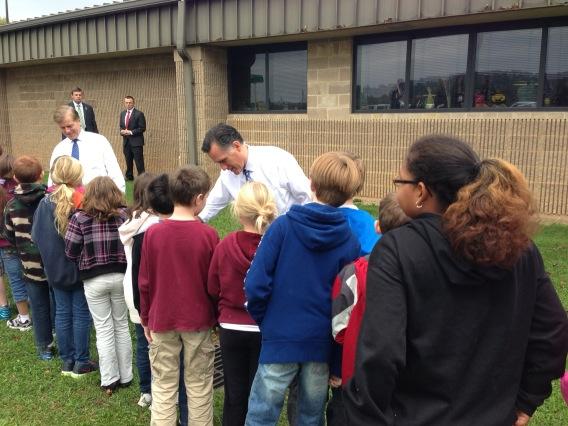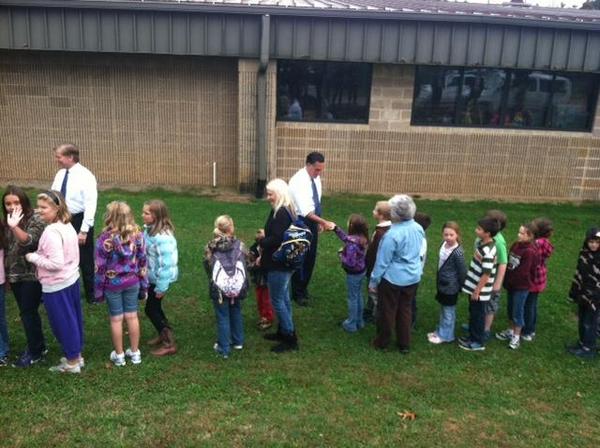 Neither can we! What a wonderful reminder to smile and delight in the wonder and joy of childhood. Of course, some can't even just do that.
Sigh.
Keep the impromptu visits coming, Governor Romney. You gave those children a day they will always remember and we are sure that you will, too.
Beautiful.
recent stories