Oh, no. Will they never learn? Lying liar who lies (and Chinese propaganda fan), Obama deputy campaign manager Stephanie Cutter, kicked off the creepy cultism. All that is needed is to add #DearLeader to the #ForAll part.
Actress Natalie Portman soon followed.
Really, Ms. Portman?
https://twitter.com/Jonathan_Walton/status/248455518761394179
Ah, the old 'pre-existing condition' nonsense. Portman is channeling Pelosi, evidently. Then, in a horrifying turn of events, OFA campaign manager Jim Messina entered the creepy-photo zone.  Warning: Hide yo' children, hide yo' wives!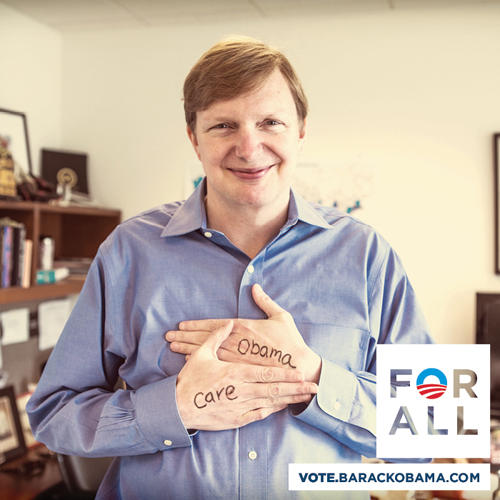 Bless. His. Heart. He totally hearts Obamacare. And a nice Chianti. With some fava beans. The picture moves beyond humiliating into terrifying territory. Those creepy, cold and dead eyes!
https://twitter.com/johntwarog/status/248471622695141377
Actor and Obama fanboy Jared Leto puts on his creep suit as well.
Conservatives then took over the creepy #ForAll hashtag with some truth.
https://twitter.com/laurww/status/248443662747459584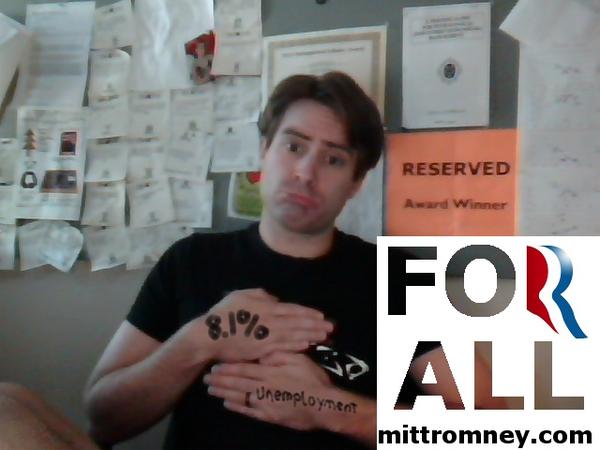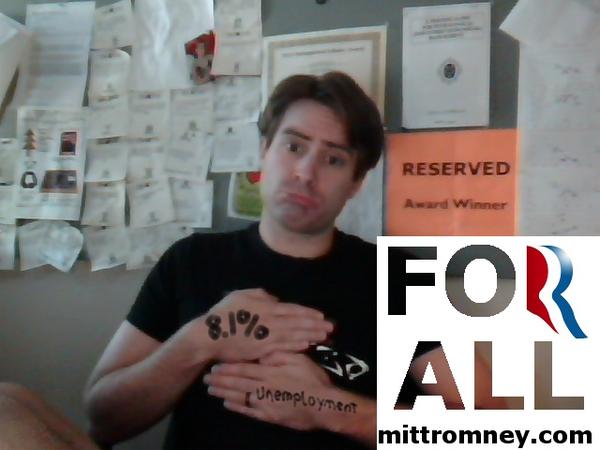 Keep them coming, Twitter. Defeat the creepy cultism!