Surreal … and decidedly unappealing. But, uh, feel free to click the images if you want a gander at the uncensored versions. Warning: nude protesters are never easy on the eyes.
Seriously.
The seven naked AIDS activists are staging a PR stunt protesting budget cuts at an office the Speaker of the House doesn't use.
We're facing a non-Boehner naked protest.
And a non-boner non-Boehner protest (NSFW).
And is it a staged non-Boehner naked protest? You betcha.
One protester insists the government is stripping people naked.
Sorry, doll. That breeze you feel? You built that.
More brilliant thoughts from the streakers in Boenher's office:
Expect Twitter's punsters to be out in force on this one, providing one another stiff competition for the cheekiest comment of the day.
Update:
Video at the link … if you're so inclined:
Arrests and Twitter mockery ensue: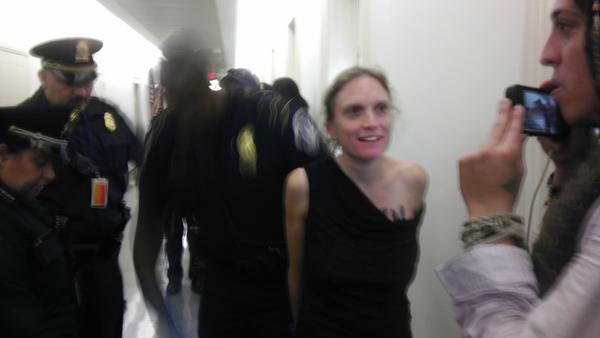 Oh, my. A Twitter user offers a much-needed palate cleanser for the ladies:
Update:
This one's a winner:
http://twitter.com/NathanWurtzel/statuses/273515482546581504
recent stories