Kathryn's confusion is excusable. The way some of Barack Obama's supporters are talking, it's just a matter of time.
The response to this idea on Twitter was, shall we say, unenthusiastic.
https://twitter.com/irene4959R/status/290558127584186368
https://twitter.com/GrantTJones/status/290540135630647298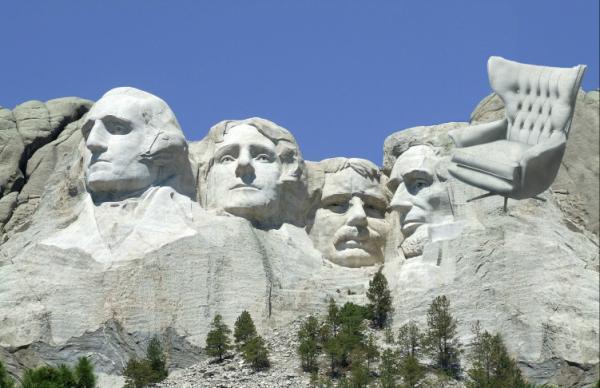 Perhaps Obama deserves special treatment on the Mountain.
https://twitter.com/NarniaDad/status/290531830518648833
Then again, maybe another location altogether would be more appropriate:
Somewhere, Gutzon Borglum is rolling over in his grave.
Update:
It was just a matter of time: A White House petition to "Place the likeness of President Barack Obama on Mount Rushmore."