The rally isn't scheduled to begin until 5:30 pm ET, but tens of thousands of Pennsylvanians have already descended on Bucks County, Pa., to show their support for Republican presidential candidate Mitt Romney. The Pa. rally comes on the heels of a massive rally in Cleveland just hours ago.
How big is the crowd? No official figures yet, but some Twitter users say at least 25,000:
https://twitter.com/klittleton1/status/265209055432290304
Twitchy will let you know as soon as we hear something more definitive. In the meantime, just take a look at these photos.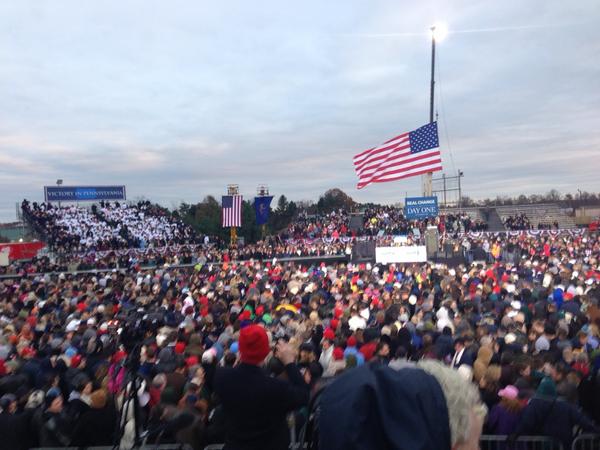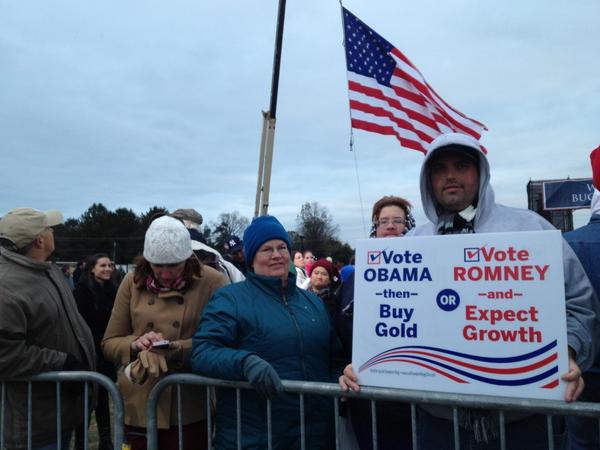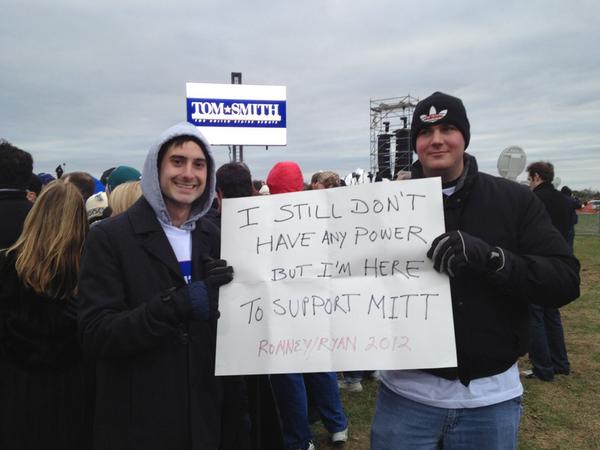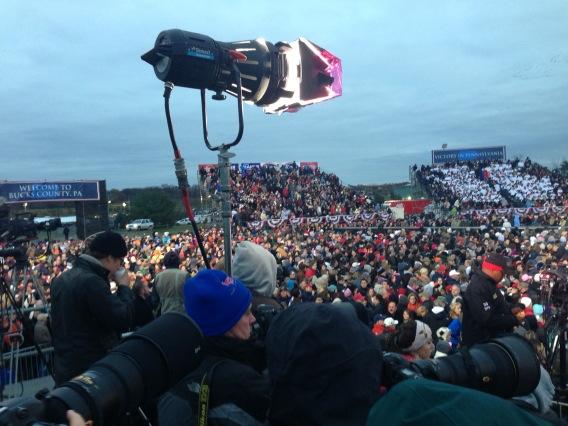 * * *
Keep in mind that this crowd turned out despite cold weather.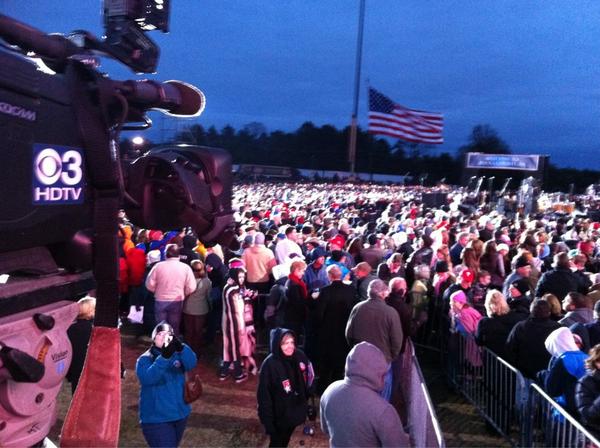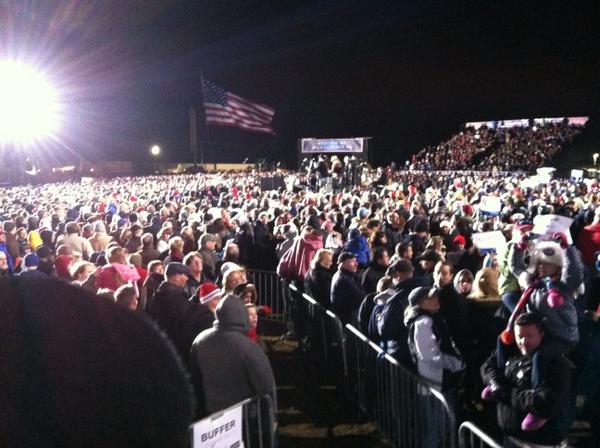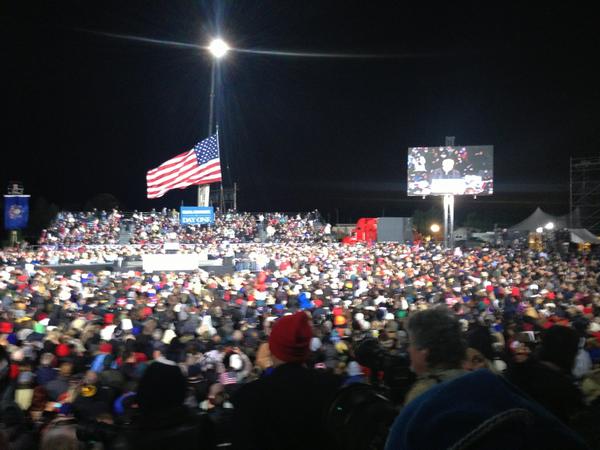 * * *
Meanwhile, somewhere in Iowa: