A Christmas card from "lord and savior" Barack Obama? Life complete! But better make that "holiday card."
This morning, the White House tweeted a "sneak peek" at its 2012 holiday card. Yes, a "sneak peek" at the card that's already appeared on the White House blog, in mailboxes across the country and on just about every major news site.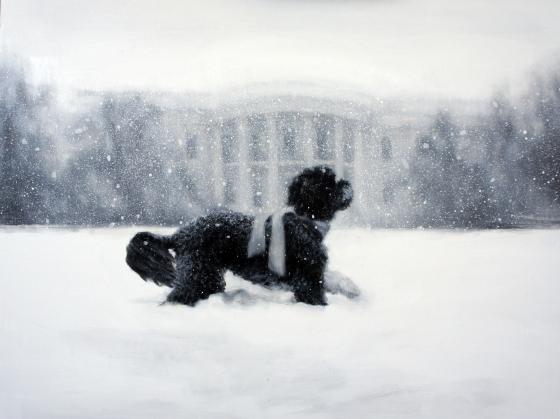 As always, thanks for being on top of things, White House!
In fact, Twitter users spent the week squeeing as they found Bo's winter wonderland in their mailboxes.
https://twitter.com/EmilyLMann/status/277255962925088768
Yeah, you and everyone else, snowflake.
Wow! It must have taken the first family forevah to sign all those cards by hand!
Author Terry McMillan deleted her swooning tweet, perhaps after realizing she wasn't so special after all. But not before it was retweeted:
What's this? A glimmer of self-awareness?
https://twitter.com/m_weber16/status/276847045774569472
Indeed.
Money talks. The DNC can't foot the bill to send these to just anyone, you know.