A tour bus plowed into an overpass at the Miami International Airport this morning, killing one person and seriously injuring several more.
The bus was carrying 32 people and was reportedly going 20 MPH in the wrong area.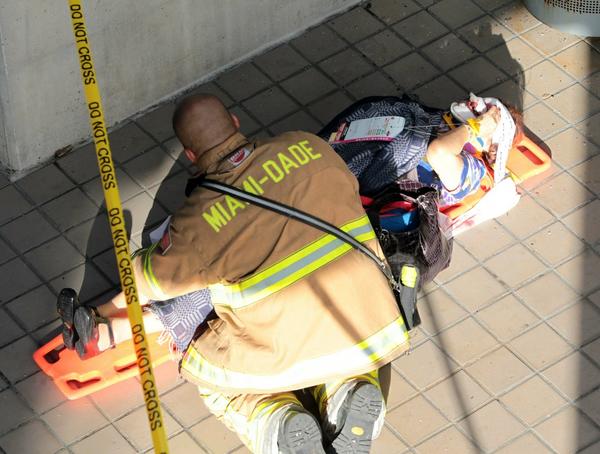 https://twitter.com/HelicopterKen/status/274893995111497728
Despite many reports to the contrary, some news sources are saying it was not a double-decker bus.
Twitchy will update with additional details as they become available.
Update:
The death toll rises: