Reports of celebratory gunfire are coming in from Gaza after terrorists bombed a civilian bus in Tel Aviv today.
Two bombs were planted on a bus near the Ministry of Defense, but only one exploded. It appears civilians were the target; injuries range from moderate to severe. Some ceasefire, huh?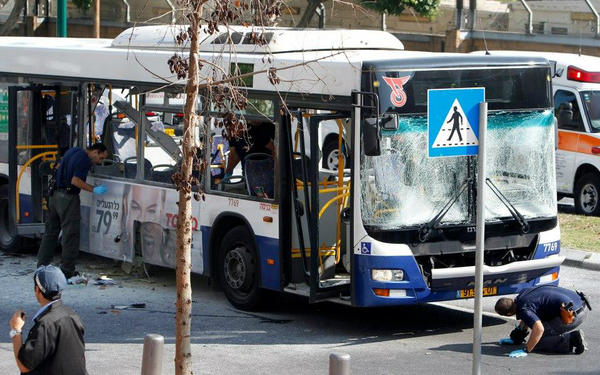 There are reports that Hamas took credit for the attack, but wrongly called it a suicide bombing.
Shortly after the attack, Hamas tweeted:
https://twitter.com/AlqassamBrigade/status/271215855923249153
Other reports suggest Fatah is claiming responsibility.
https://twitter.com/NoahPollak/status/271229012335005696
More images from the scene in Tel Aviv: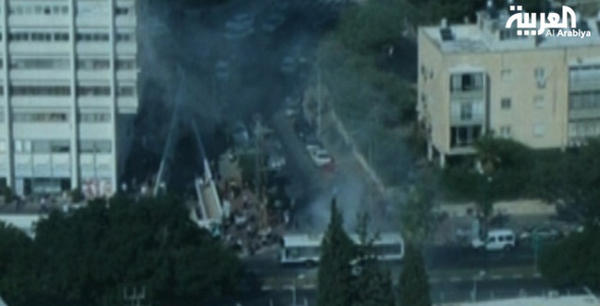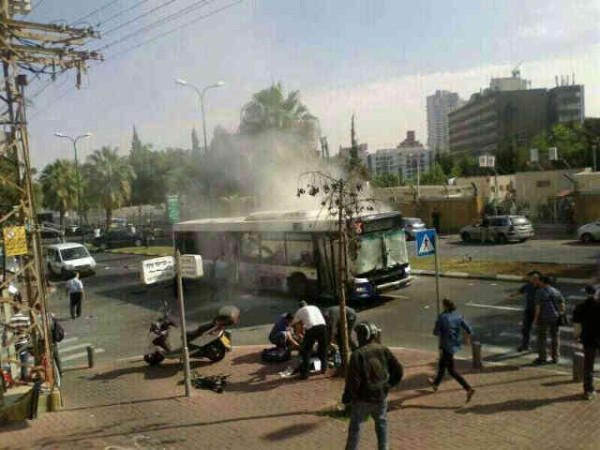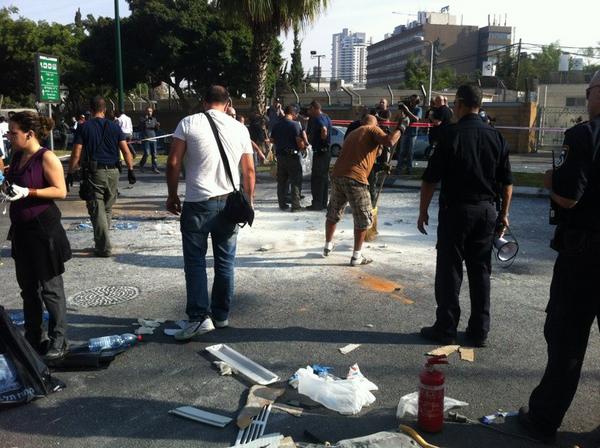 Twitchy will monitor this developing story and update as more information about the attack becomes available.
Update:
The Israeli Ministry of Public Security is not yet releasing information about which terrorist group was responsible for the bus bombing.
The bomber is still at large.
Reports indicate as many as 23 people were injured.
Two teenagers sustained the worst injuries.
Update:
The White House and Hillary Clinton call the bombing a "terrorist attack."
Are they sure it wasn't a spontaneous protest of a YouTube video?
Update:
Another image of the bus bombed in Tel Aviv today, via the IDF: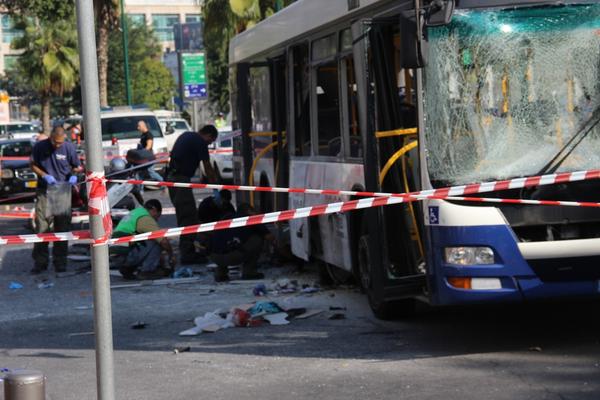 Today's bombing is likely have an impact on ceasefire talks.
And some wonder if the Tel Aviv attack will hasten an Israeli ground offensive against Gaza.
Update:
The IDF shares a video of Hamas TV celebrating the news that Israeli civilians were targeted in the bus bombing.
recent stories