Stacey Dash co-hosted "The View" this morning and spoke of the racist Twitter backlash she received when she tweeted her support for Mitt Romney.
https://twitter.com/lepacenta/status/269109986498580480
https://twitter.com/JohnnyHoey/status/269110306662408193
The "Clueless" actress also defended her support for the GOP candidate … well, when she was able to get a word in as the "View" ladies yammered about the conservative "fringe."
Ever ready to prove Dash right about the vile hatred spewed at minority women who voice conservative values, Twitterers began their misogynist, racist attacks immediately.
https://twitter.com/420WaysToHigh/status/269112514388819968
https://twitter.com/REALBROTHER0003/status/269116217837621248
https://twitter.com/SheStonesAlone/status/269117606445871104
Never met a black Romney supporter? You need to get out more.
https://twitter.com/YungGiftedNBlk/status/269109019178835968
https://twitter.com/Valerie_JeanC/status/269108371582500865
Because, vagina!!!11!!!
Cable news commentator Goldie Taylor sneer-tweeted throughout Dash's appearance on "The View."
But it's Stacey Dash "saying nothing" when she discusses her beliefs? Self-awareness is hard, isn't it Goldie?
Kudos to Ms. Dash for holding her own in hostile territory.
https://twitter.com/FreshPrinceOfLP/status/269133390501011456
Indeed. Brains, beauty and graciousness.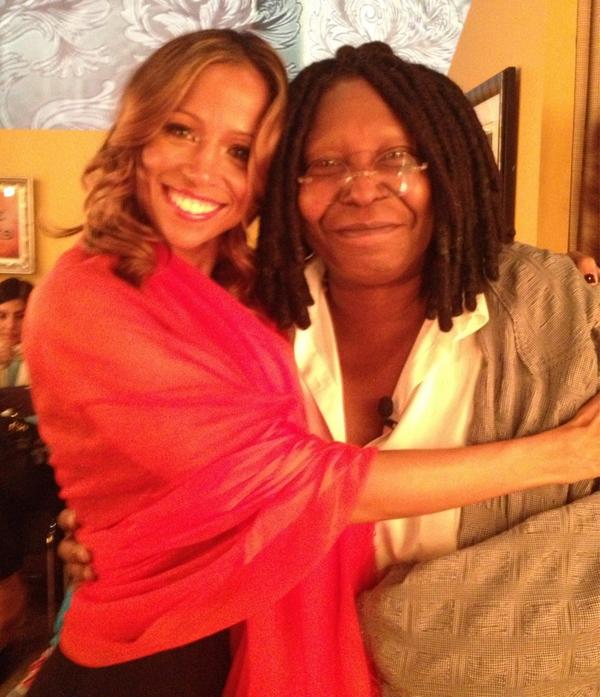 recent stories