This is what was going on in New York City yesterday as families continued to struggle with post-Hurricane Sandy devastation.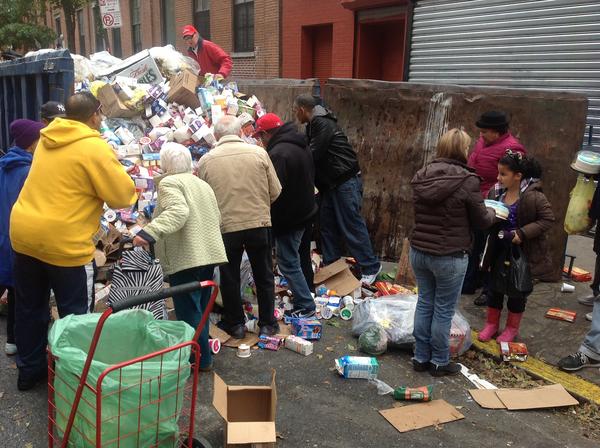 Here's what food lines in lower Manhattan look like today.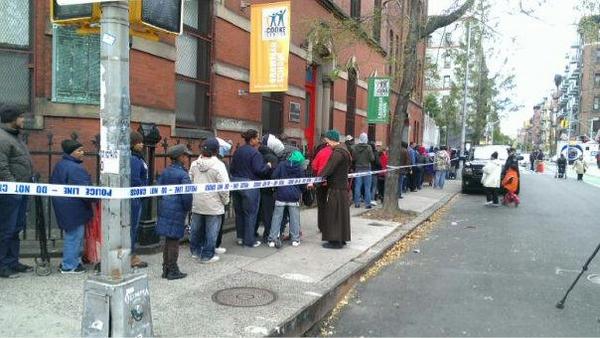 So of course President Obama headed to Manhattan to ensure local leaders have the resources they need.
Nah, just kidding. The campaigner in chief jetted off to Vegas, baby!
https://twitter.com/sarah_steel7/status/264387636263804928
https://twitter.com/logic4thewin/status/264432225695694849
Sheila E. provided entertainment at the Sin City rally on Thursday.
And campaign co-chair Eva Longoria warmed up the crowd, presumably without her usual vulgarities and bashing of conservative women and minorities.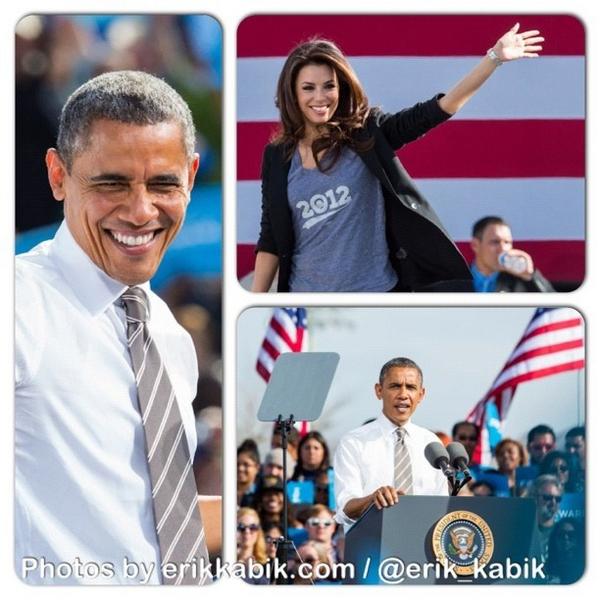 But no worries. President Obama is a multitasker! He can campaign and offer leaders in New York, New Jersey and Connecticut the dubious comfort of his soothing voice via conference call.
[W]e had conference calls with mayors all across New Jersey; had conference calls with mayors and local elected officials all across Connecticut. I spoke to the governors of New Jersey, Connecticut, and New York, and they're struggling. And the cleanup, the aftermath of this storm is going to be hard and it's going to take some time.
Unsurprisingly, that's little relief to those in storm-ravaged areas.
Oh, and before the trolls start in with "But ROMMMMMNEEEEEEY":