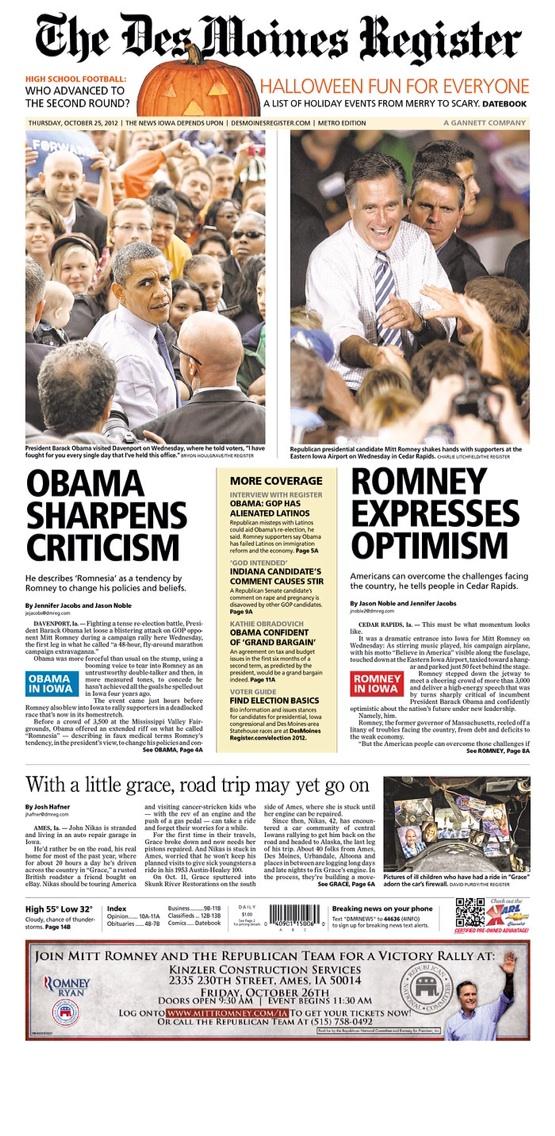 https://twitter.com/LoganDobson/status/261430995058847747
Even without the dueling headlines on the front page of today's Des Moines Register, the pictures are worth a thousand giggles.
Romney smiling and full of optimism and Obama trying out a new variation on his cranky little death stare. Perfect! And perhaps a bit of payback, eh Obama?
The Obama campaign's response from staffer Danny Kanner? "So? We had a block party in Sin City, and the Las Vegas Review-Journal totally covered it!"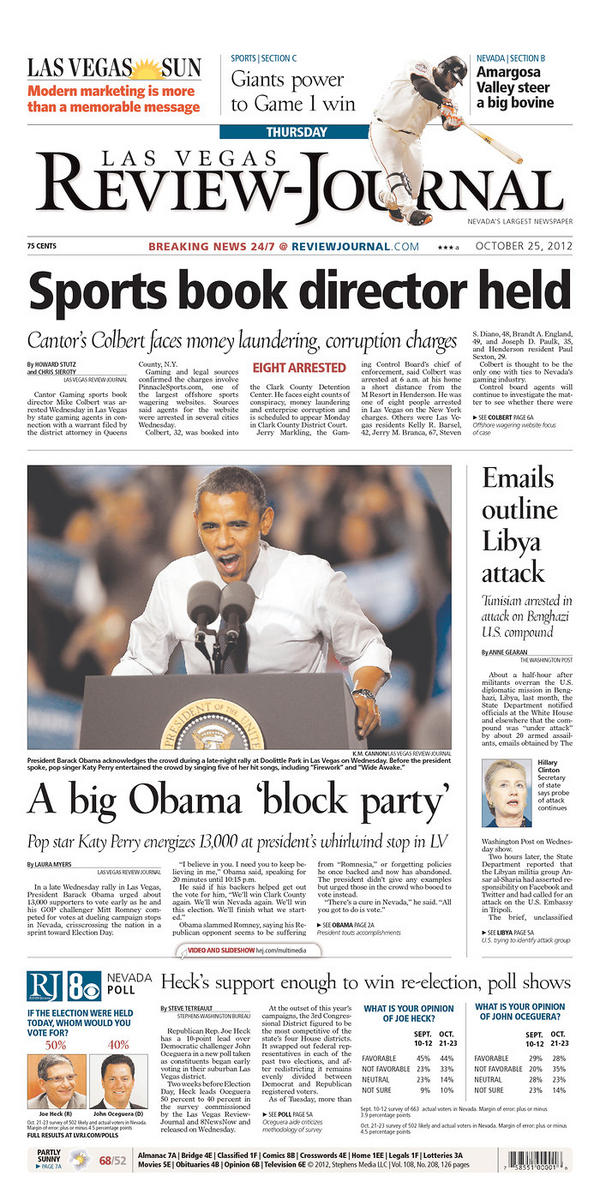 President Vegas.