Islamist mobs in Sudan have joined the violent attacks on Western embassies.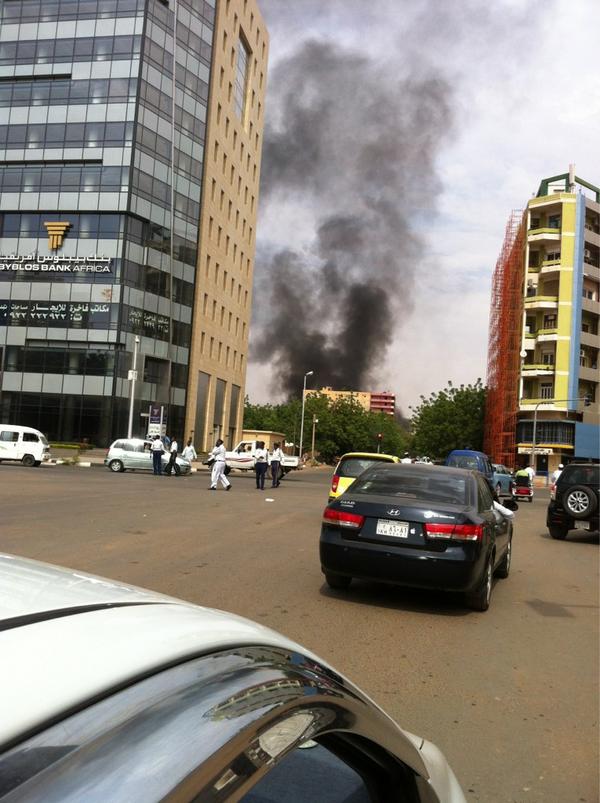 Reuters reports the thugs have attacked the British and German embassies in Khartoum, setting the German embassy ablaze and raising an Islamic flag. Are we to believe these attacks are also about a film?
Mobs are reportedly heading toward the U.S. embassy outside the city.
An unverified account for the U.S. embassy in Khartoum reports that staffers were evacuated.
https://twitter.com/USembassykrt/status/246594707843604480
Reuters reports that German embassy employees are also safe, according to German Foreign Minister Guido Westerwelle.
There may be "tens of thousands" of people attempting to breach and destroy the embassies.
Meanwhile, violence rages on in Cairo.
And one person is dead in Lebanon.
But it's a filmmaker who should be charged with murder.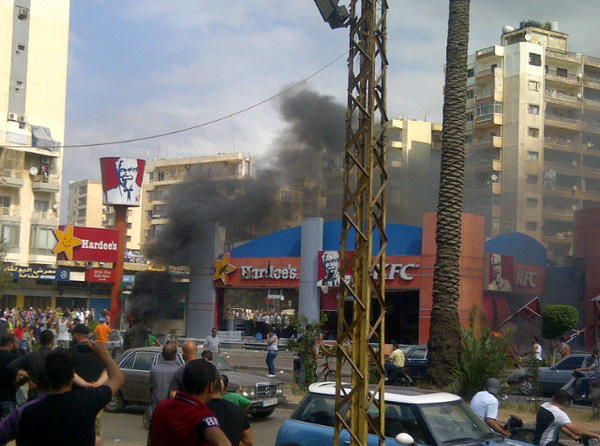 KFC? This is about a movie and they set KFC on fire?
The mob has reached the U.S. Embassy outside of Khartoum.
More  images of the Sudanese violence: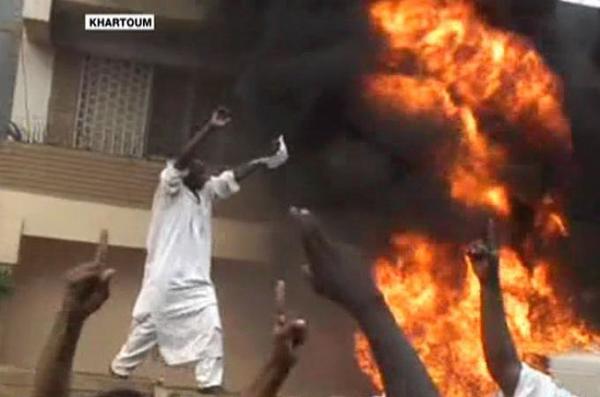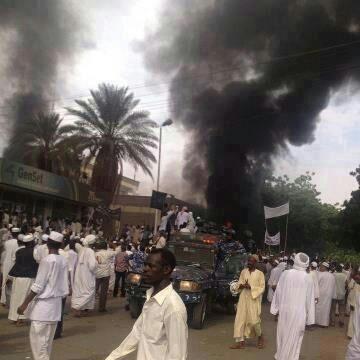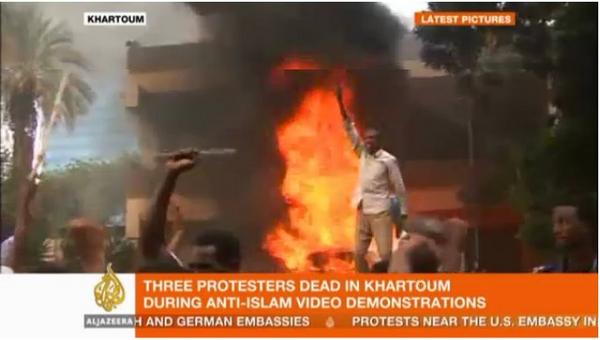 The trees outside the American embassy are now on fire as well as the violence continues to spread:
https://twitter.com/Skytwitius/status/246618153621278721
And there is a large fire inside the U.S. embassy compound in Tunis.
Twitchy will monitor the situation and update with developments.
Update: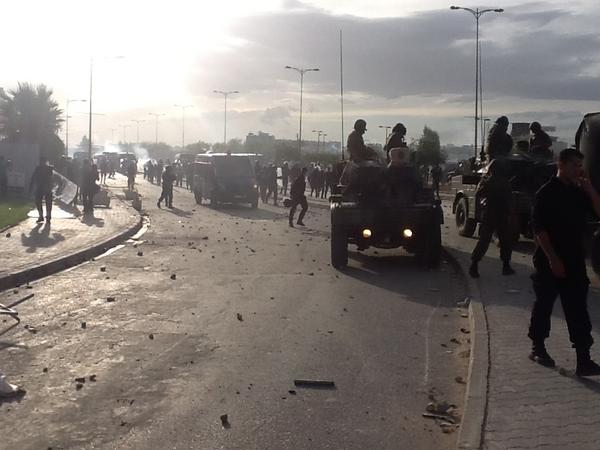 And a mob outside the embassy in London now.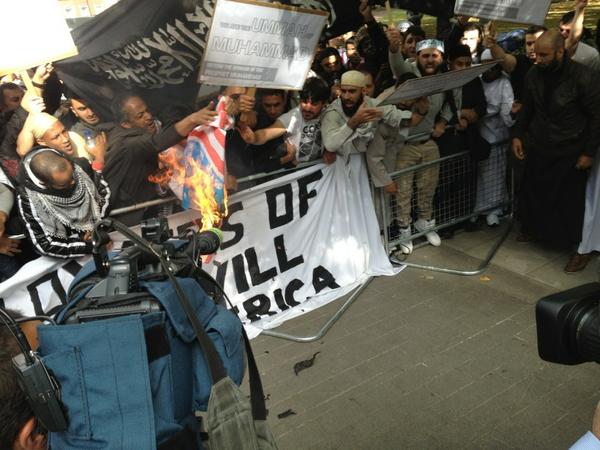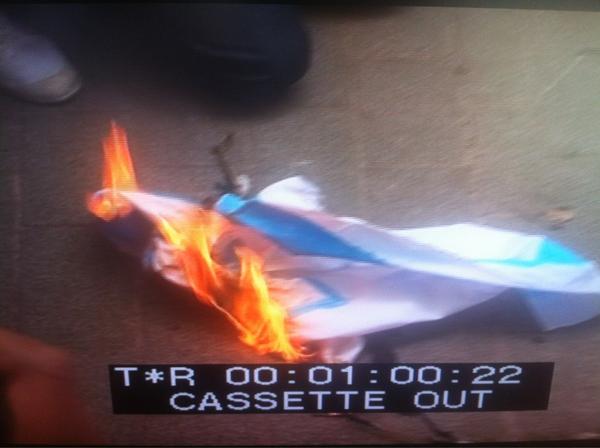 recent stories