As Twitchy reported earlier, Occupiers were quick to pledge their solidarity with the Chicago Teachers Union in its strike, and now the strike has taken on an Occupy-like dimension as hundreds if not thousands of teachers and supporters have taken to the streets, shutting down the Chicago Loop this afternoon.
https://twitter.com/shishibean/status/245260398033522688
https://twitter.com/shishibean/status/245263595104002048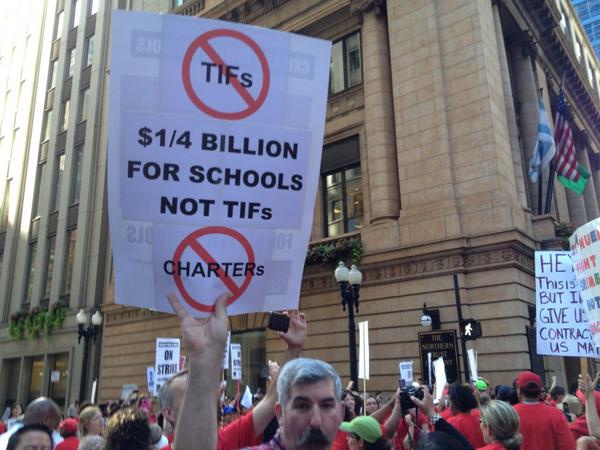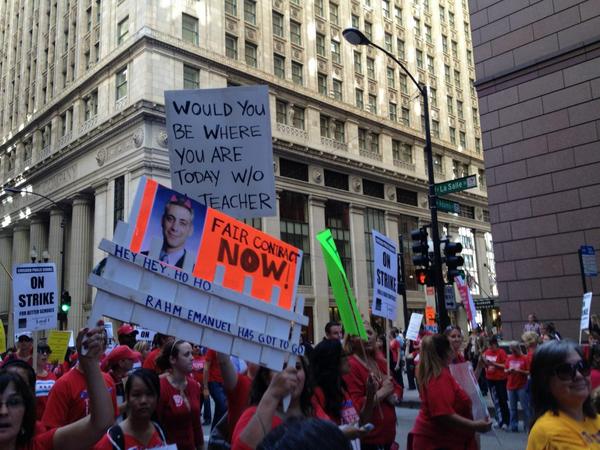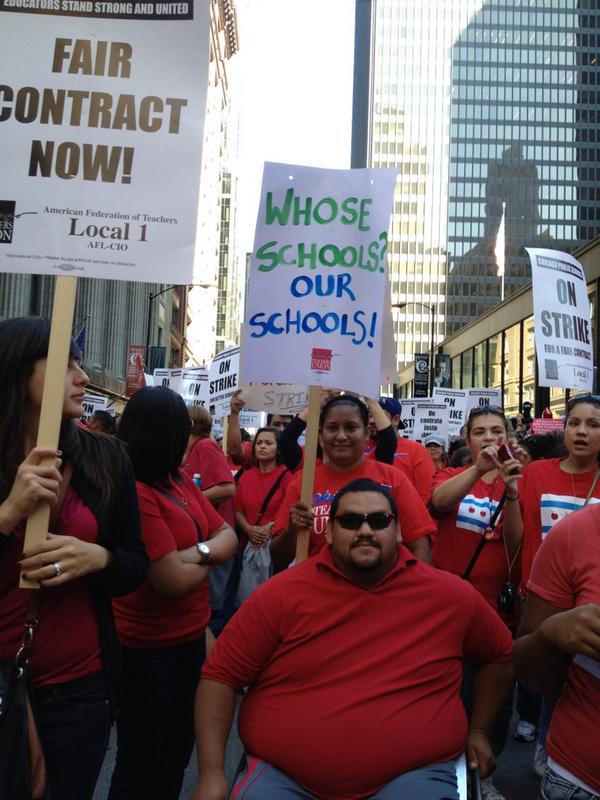 Some students had tweeted that their teachers had encouraged them to join in on the strike. Workers Independent News is reporting that teachers have brought in a drum line. Are these students?
Another source identifies the drum line as students from Thomas Kelly High School in Chicago.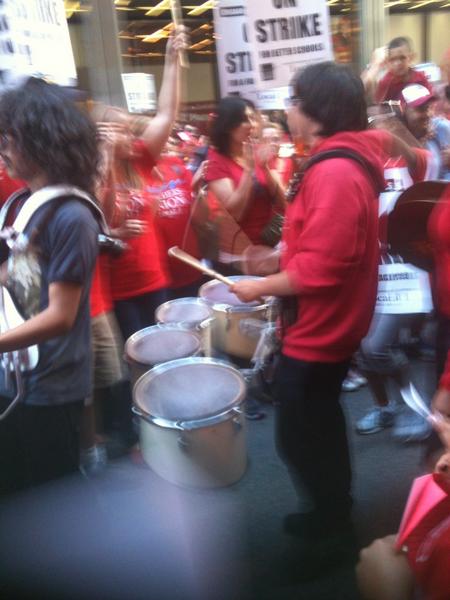 We realize poster board doesn't come with a built-in spell checker, but speaking of Kelly High School…
Occupy Chicago is using the opportunity to distribute copies of its Occupied Chicago Tribune newspaper.
While labor organizations are thrilled with the turnout, a downtown traffic stoppage isn't winning sympathy from everyone.
No official crowd estimates have been given, but the Chicago Sun-Times reported "thousands," while supporters are claiming up to 30,000.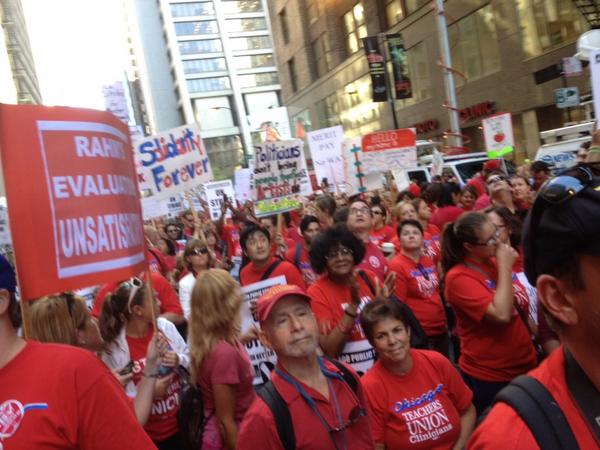 recent stories