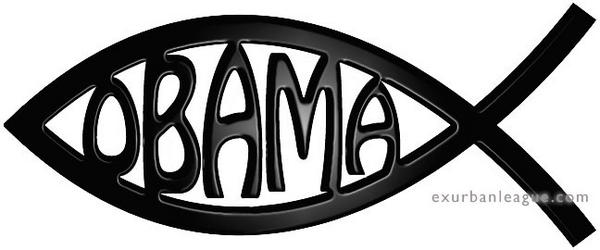 Conservatives love their hashtag games. The latest game was spawned by Jamie Foxx's ridiculous and blasphemous statement that President Barack Obama is "our Lord and Savior." Oh, and then there is the painting that depicts President Obama as the crucified Christ. If liberals are going to go off the deep end, the rest of the Twitterverse might as well mock them as they fall.
Tweeters wondered what life would be like #IfObamaWasJesus (Note: the hashtag should have used the subjunctive #IfObamaWEREJesus, but that's not the point.) Here are the top ten tweets:
10.
9.
https://twitter.com/Grob59/status/273214303996370944
8.
7.
6.
5.
4.
3.
2.
1.
What a world it would be. Thankfully, President Obama is not the Messiah, but that shouldn't stop Tweeters from enjoying this hashtag game.
Amen. Amen.