Inauguration weekend kicked off this morning with the launch of the National Day of Service, a day held to honor the legacy of Martin Luther King, Jr., with citizens urged to perform volunteer work across the country.
Photos commemorating the day gave the impression that, for politicians at least, the day fell on the same date as National Pose While Holding a Paintbrush Day.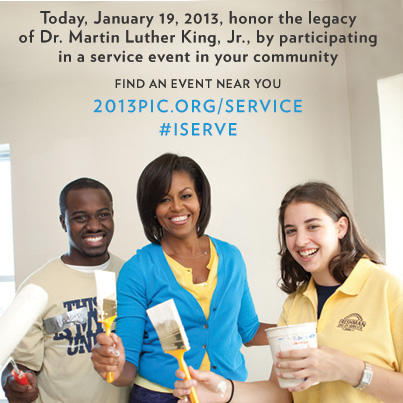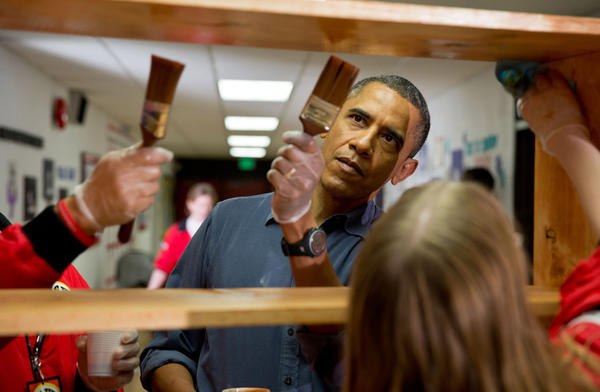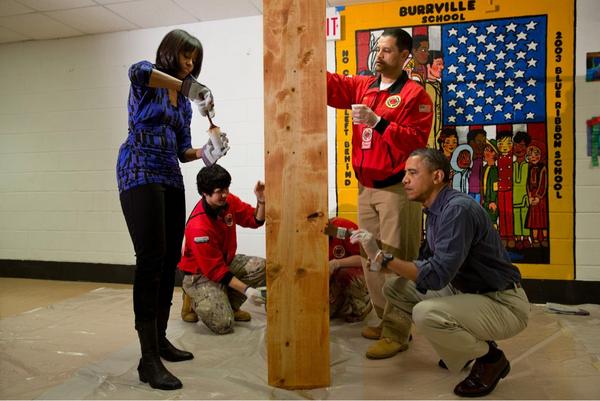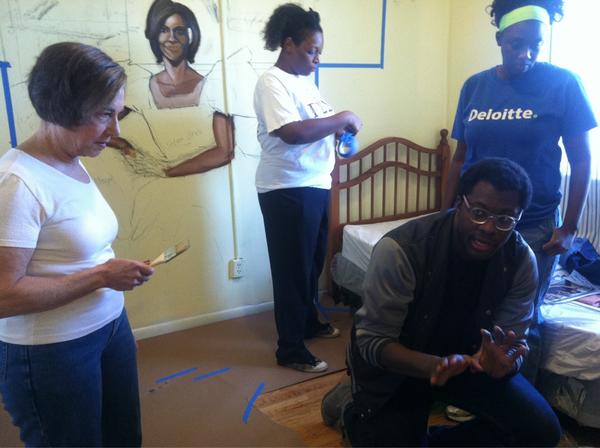 Joe Biden looked really, really happy to be helping out.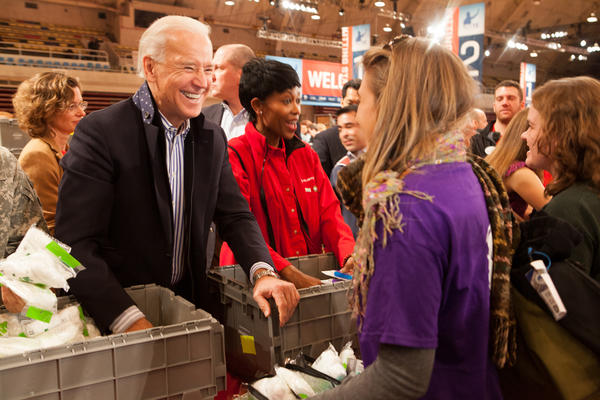 Departing Labor Secretary Hilda Solis tweeted a photo of herself preparing to help undocumented immigrants fill out applications for the administration's Deferred Action for Childhood Arrivals program.
https://twitter.com/HildaSolisDOL/status/292651786794319872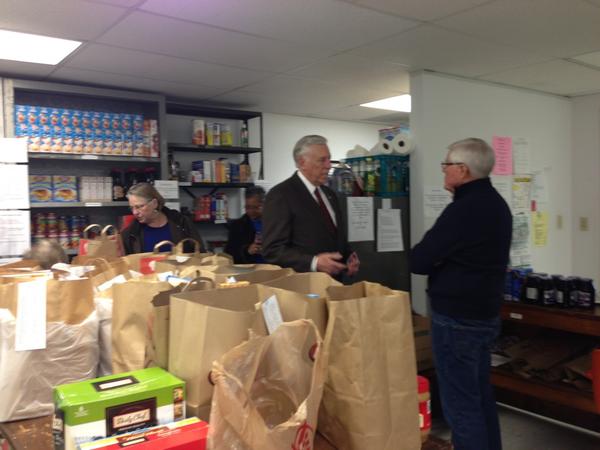 Sandra Fluke encouraged followers to lend a hand to support anti-gendered violence organizations.
Plenty of citizen volunteers tweeted their own photos of actual work being done; follow the hashtag #iServe for more. Kudos to all of the citizens who volunteer in their communities all year long.