This is terrible news to report, but it is a sign of times in which we live. You might be stuck on a train only to learn through social media that a woman is giving birth just up the tracks. Or that traffic tie-up on Washington, D.C.'s Key Bridge might not be a traffic accident but a suicide attempt.
Here's the official word:
News travels fast these days, and it doesn't take long to learn what's really going on ahead of you.
https://twitter.com/FixWMATA/status/288770898557808641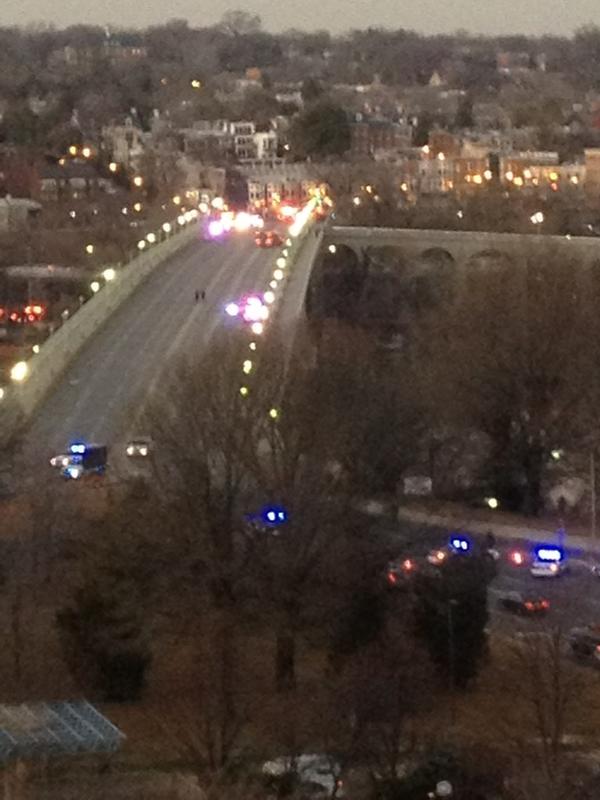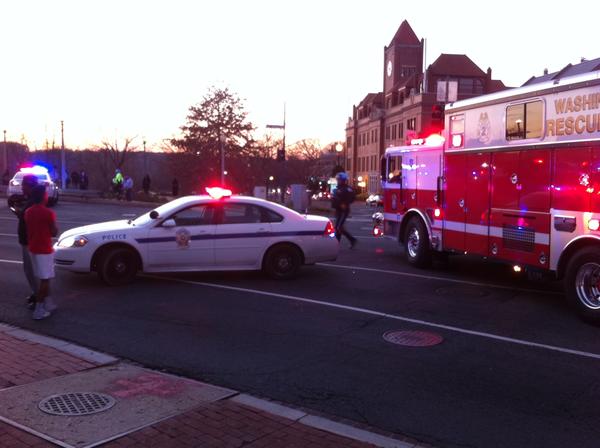 https://twitter.com/rowseeyo/status/288773536124919808
We certainly hope that's not the case, either. We don't have any official reports yet, but it doesn't look good. Twitchy will update as events develop.
Keep calm out there if you can.
* * *
Update:
After about three hours, police say they managed to take the man into custody and reopen the bridge to pedestrian traffic.
(Hat tip: Katie Pavlich)