Kim Kardashian had only just touched down in the Kingdom of Bahrain before declaring it the prettiest place on earth. Of course, that was before police reportedly fired tear gas to disperse 50 or so angry protesters demonstrating against Kardashian's visit to the country to promote her Millions of Milkshakes shop.
The reality TV star went on the declare the day "fun," either in spite of or perhaps because of the gassing of protesters. She has recently been the target of death threats and general abuse after launching a clothing line in Israel.
Kardashian's professed wish to move to Bahrain was applauded by many.
https://twitter.com/SophieWarnes/status/274890060057436162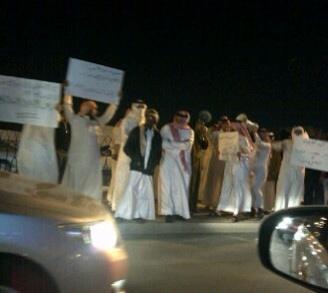 Rocker Andrew W.K. claims his trip to Bahrain as a cultural ambassador was canceled by the State Department because he's "too party," but is he party enough for this crowd?
Maybe he can hitch a ride with Kardashian next year.
https://twitter.com/KimKardashian/status/274937315191840768
Update: Is Kardashian having second thoughts about Bahrain? Her tweet calling it the prettiest place on earth has been deleted. So has her tweet calling it her next holiday destination.
recent stories