The Arizona House seat formerly held by U.S. Rep. Gabrielle Giffords will remain blue, as Republican challenger Martha McSally earlier today called Ron Barber to concede the race after more than a week of recounts.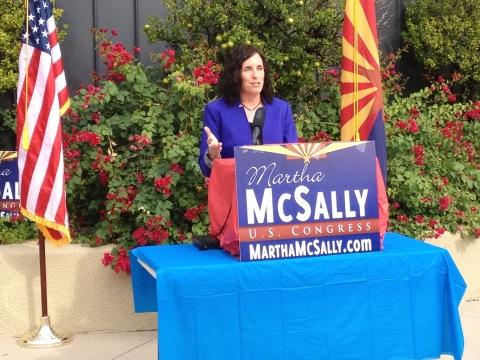 Democrats are obviously pleased to hold on to the seat in the Republican-led House.
Supporters hope to see more of McSally, a former Air Force combat pilot.
A recount is currently underway in Florida in the contest between Rep. Allen West and challenger Patrick Murphy. St. Lucie County is supposed to file the certified election results by noon on Sunday.