New York Times Jerusalem bureau chief Jodi Rudoren is reporting hearing seven explosions in Gaza City in the pre-dawn hours of Saturday morning. Al-Jazeera is also reporting at least one explosion.
A loud explosion rocked Gaza in the pre-dawn hours on Saturday, following an Israeli air strike on the coastal enclave, Reuters news agency witnesses said.

They added a Hamas compound was hit. No casualties were reported. The Israeli army spokesperson unit confirmed that the Air Force was bombing Gaza.
Update:
Rudoren believes the explosions she heard were from Israel's strike on Ismail Haniyeh's headquarters in Gaza.
The New York Times reports, "Mr. Haniya's office was destroyed, witnesses said, and the main police complex nearby was also hit."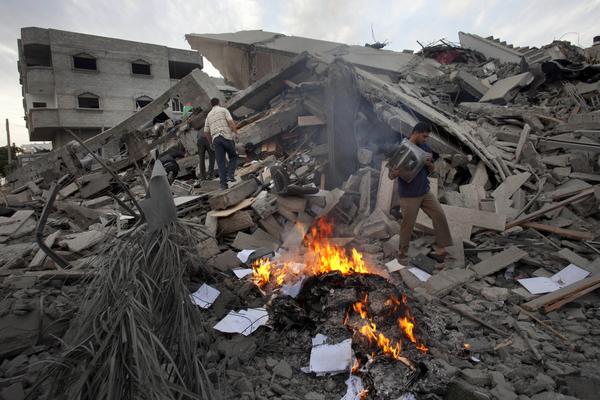 Video via the IDF.
The IDF says secondary explosions in the video indicate explosives were stored in the building.