Mitt Romney and Paul Ryan held a rally at a packed Red Rocks Park and Amphitheatre in Morrison, Colo., tonight. It was a sight to behold: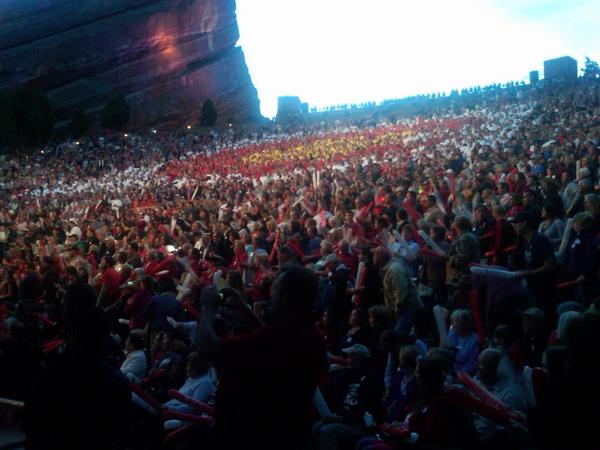 (Picture by @Timodc)
And from the top of the venue:
(Photo by @dmitchell624)
Red Rocks officially holds almost 9,500 people. There were just a few more ticket holders than could be accommodated:
https://twitter.com/DillonMThomas/status/260875039623221249
Enthusiasm? You could say that.
Oh, they saw it, SP. Here's your proof:
Do you think conservatives let that weak talking point slip by unchallenged? Of course not.
Feel that, libs? It's momentum — and your guy doesn't have it. Just ask Sandra Fluke.
recent stories