Massive protests are taking place in Pakistan as citizens demand reform of the country's corrupt electoral system before elections this year. Voice of America reports that the protests are being headed by Tahir-ul Qadri, a pro-Western Sufi cleric who has previously issued fatwas against terrorism.
Qadri has been active in Pakistan since the 1980s but has lived in Canada for about a decade and has become a naturalized Canadian citizen. He returned to Pakistan in December to demand that the government step down and the military appoint an interim leader to implement reforms.
Also today, the Pakistani Supreme Court ordered the arrest of Prime Minister Raja Pervez Ashraf on corruption charges, so things look to be moving very quickly in that part of the world.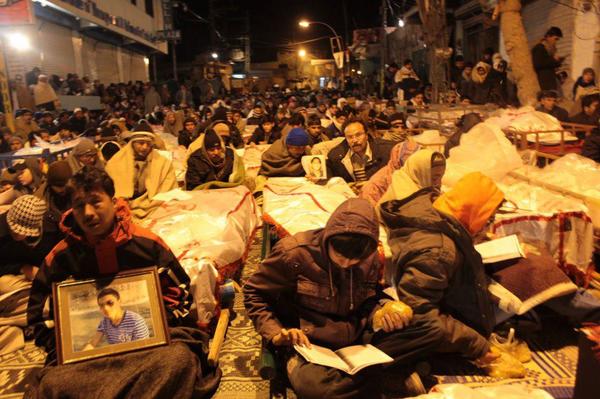 We're not sure entirely what to make of this yet, but it's nice to see Pakistanis rise up in support of a man preaching secularism and tolerance, not jihad.