Cheers at the Boston Marathon have turned to screams.
Our prayers go out to Boston and all those affected by this horrific event.
We will continue to monitor this situation and update with developments.
***
Update:
More news and photos from the scene:
Possible fatalities:
Former Boston Police Commissioner William Bratton:
Awful.
***
Update:
According to the Boston Police, two people have been killed:
More on what may have caused the explosions:
Amazing photo of first responders: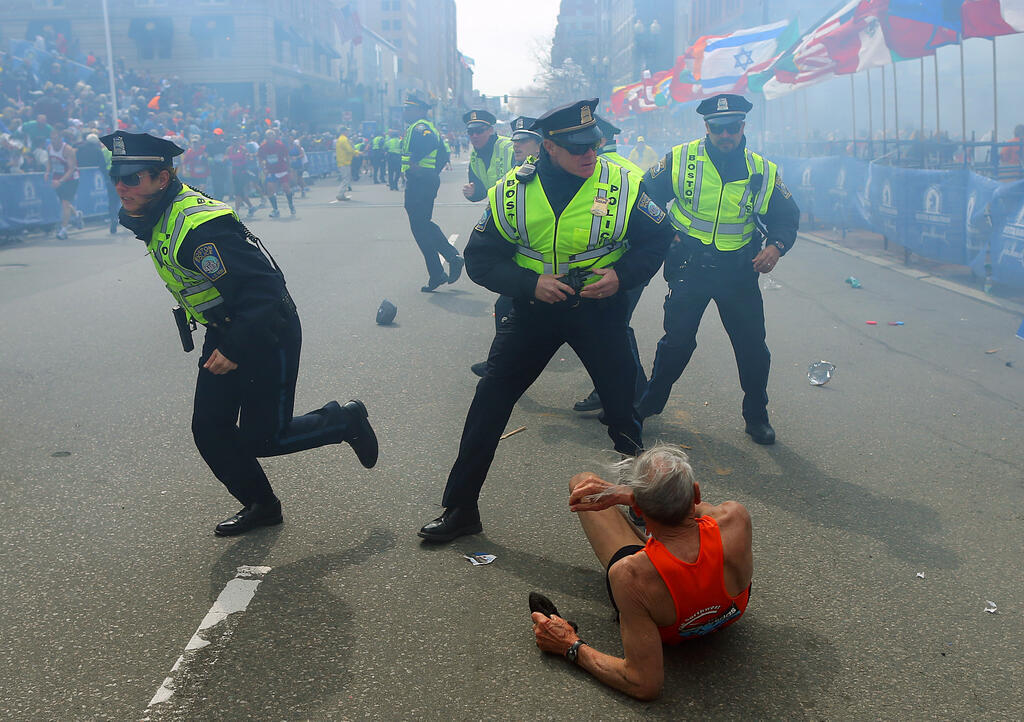 God bless them.
***
Update:
Some outlets are reporting that a suspect is in police custody.
***
Update:
***
Related coverage:
Phone lines jammed after Boston Marathon bomb horror, could 'trigger' new explosions
Fox News: Boston Marathon bombs packed with 'ball bearings'
Sickening: Alex Jones calls Boston Marathon bombing a 'false flag' operation
Video: Vine users document Boston Marathon bomb horror
Jackassery: NYT's Nick Kristof can't wait to politicize Boston Marathon bombing