So, Real Joe Biden just tweeted at Onion Joe Biden? Friday's are the best.

—
Matt Cover (@MattCover) January 18, 2013
Worlds are colliding. "Diamond Joe Biden," the Onion's version of our VP, is hosting a chat this afternoon on Reddit:
It was only a matter of time before the Real McCoy paid attention: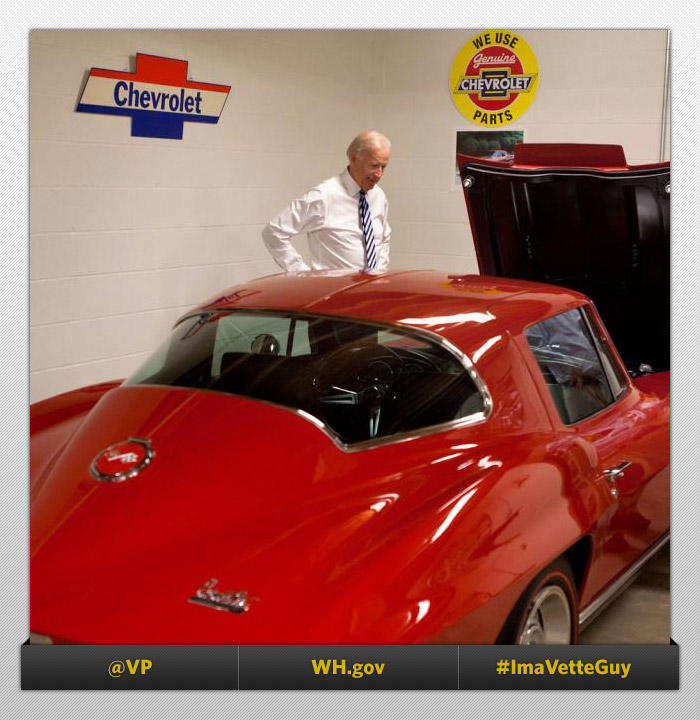 Nice wheels, Uncle Joe.
We love Twitter.