If "Tommy Lee Jones Is Not Amused" is not the new "Mckayla Is Not Impressed" by morning, the Internet has failed.

—
Daniel Fienberg (@HitFixDaniel) January 14, 2013
Tommy Lee Jones didn't think much of the Golden Globes award show jokes. But viewers thought the world of the actor's reaction to the spectacle. The Tommy Lee Jones-meets-McKayla Maroney-meets-Grumpy Cat moments have already been memed, hashtagged, and trended. Forever.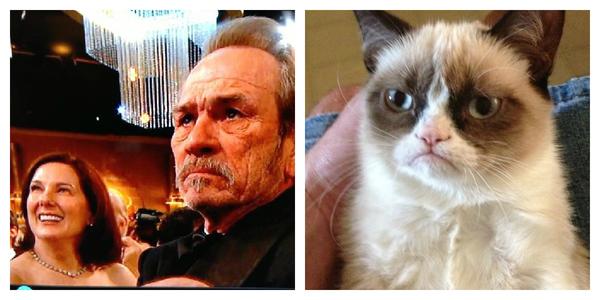 Exit question: